SCCC breaks ground for new building
A new facility is coming to Seward County Community College and it just had it's groundbreaking ceremony. The new Colvin Center for Allied Health is expected to begin construction immediately after board approval for a $4.2 million contract with Coonrod & Associates.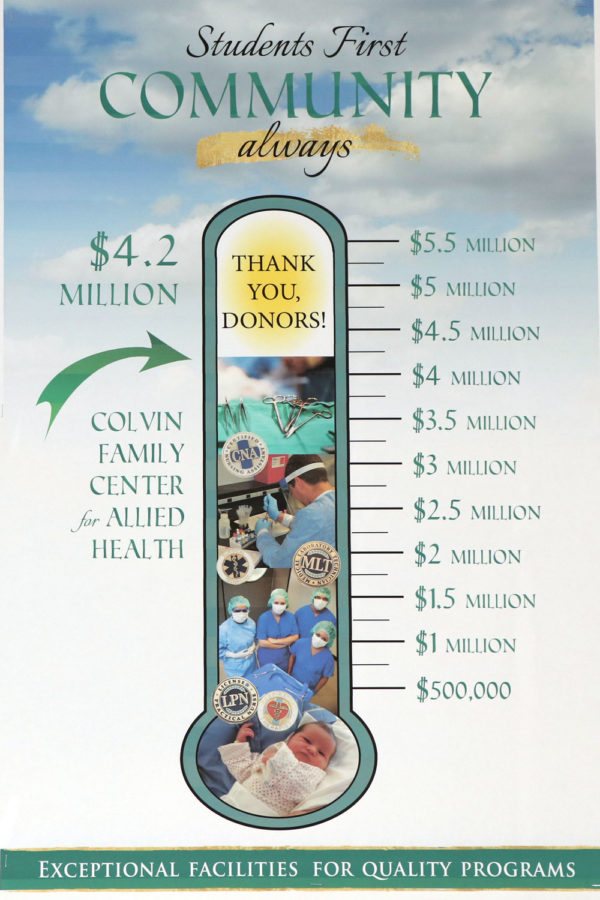 Suzanne Campbell, SCCC Dean of Allied Health expresses the new opportunities available to students.
"Nursing is the largest program in the allied health department, following that is surgical technology, respiratory therapy, and medical lab technician. We will have gone from half a millions dollars worth of simulation lab practices to having an actual lab to work in. We will have a state of the art building for students," Campbell said.
Tano Tovilla, Chief Development Officer is another individual who is excited for the new addition to SCCC.
"This is a milestone for the college," Tovilla said.
SCCC president Ken Trzaska shares some new feelings about moving forward with the construction. "I feel shaky but good," he laughed with ceremony attendees. Several attended including board members, foundation members, and even state representatives.
"Throughout the persistence and patience and hard work, we will begin construction for a facility that represents our values of student success at SCCC," Trzaska said.
Completion of the new allied health building is expected to begin immediately and will be open to students and the public the new 2019-2020 school year. There will be an open house on July 15 with classes taking place in the facilities in the Fall 2019 semester.
"What a better way to kick start the new school year with an awesome facility," Trzaska exclaimed, "we will have a new facility for generations to come."