Coach Sautter benched for the week
Tonight the Saints men's basketball team will take the court without their head coach. Jason Sautter has been suspended for one week, with pay, due to a violation of Seward County Community College policy. The assistant coach, James Barrett, will take the reins against Goodland during Sautter's absence.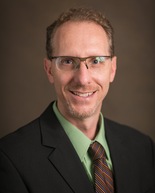 The athletic director, Mike Davidson, said he could not comment on what the violation was or give more information due to it being a personnel issue. Davidson said in a statement released by the SCCC athletic department that all coaches must work to balance the quest for excellence with the human relationships essential to cultivating team spirit.
"Sports bring out strong feelings, but at the end of the day, we want to encourage our student-athletes to be their best," he said.
SCCC president Ken Trzaska confirmed that it was a personnel matter and he felt the college responded appropriately.
"I cannot talk about it at the moment due to privacy but we are looking out for our students' best interests," Trzaska said. "We believe in coach Sautter and as far as the program, integrity is what matters to us."
"At SCCC, the core values we espouse were identified by the entire campus team in 2015 — trust, integrity, valuing others, student success, and quality," the president said. "I know that is a general statement but I believe it's true. As we have all experienced in our own lives, finding the right balance to achieve those aims is a lifelong process. Our goal is to encourage growth and stability for both student-athletes and coaches, and this shift, we hope, will move that goal forward."
Trzaska believed the suspension was the right decision, given the circumstances and said there was nothing else they could have done.
"We tend to put a lot of trust on our team and when policies aren't followed, we have to do what we can," Trzaska said. "It's never easy to make decisions like this but we have to be responsible leaders in order to make good decisions."
Crusader News tried to contact Sautter but he was unavailable for comment. Players on the team were also unavailable.
Sautter has been head coach for the men's basketball team since August of 2017.  He spent two seasons in the past with Seward County in 2011-2012 and 2012-2013 as an assistant coach. Sautter helped lead the Saints to a Jayhawk West Conference Championship in both of those seasons.
The Saints are currently ranked No. 15 in the nation with a 17-4 record overall. They are also sitting in first place in the Kansas Jayhawk Conference West (KJCCC) with a record of 10-2.
"The guys are having a great season, and it's important to keep the momentum in a healthy way," Davidson said. "I know James (Barrett) will do a great job as interim coach."
Trzaska also affirmed the men's team by calling them exceptional and hard working.
"I would encourage them to keep their chins up and work hard on and off the courts," Trzaska added.
The Saints have a game tonight in Goodland at 8:30 p.m. and will play Saturday against Hutchinson Community College in Hutchinson at 7:30 p.m. Both games will be played without Sautter.