Lady Saints dominate with threes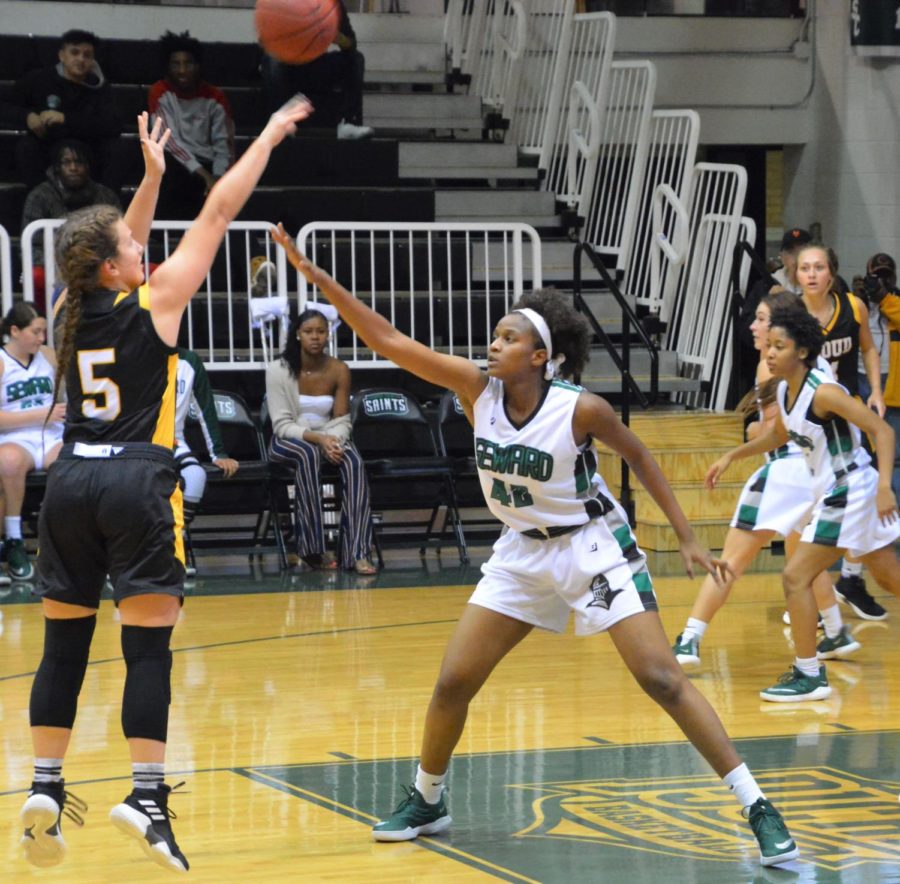 The No. 8 Lady Saints basketball team won to the Northwest Mavericks on Jan. 30, making it their 14th win in a row with a score of 93-77. The win pushed the Lady Saints to 20 wins for the 27th consecutive year, dating back to 1992.
The Lady Saints had taken the lead, starting off 14-2 which followed into the third quarter, which started to get troublesome for the Saints as the Mavericks scored the first seven points of the quarter, cutting the lead to eight points. Three pointers were the highlight for the night, as Silvia Veloso ended the run with a deep three from the left wing before Lexi Hernandez hit a three on the following possession to make it 59-45.
Back-to-back threes by Hernandez and Szydlowska a few minutes later caused Seward to lead by twenty points. Hernandez hit her seventh three of the game just before the end of the quarter to keep the lead at 20, as the Lady Saints took a 76-56 lead into the final quarter.
Kalen Green pushed the lady saints to a 24 point lead with more threes during the fourth quarter. The game ended with a score of 93-77.
Lexi Hernandez finished with 26 points on 7-of-9 shooting behind the arc.  The seven threes is the fourth most in a single-game by a Lady Saint, tying eight others to accomplish the feat. Vonda Cuamba finished with a career-high 17 points. Carla Covane, Silvia Velosoand Karolina Szydlowska each finished with 12 points.
Catch the Lady Saints' next game on Feb. 2 in Hutchinson for a first place battle against the Blue Dragons. The game will tip at 5:30 p.m. and can be heard on 107.5 FM with Brock Kappelmann on the call.
About the Writer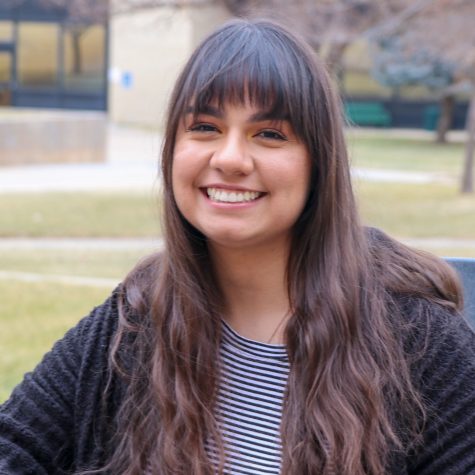 Annette Meza, Managing Editor
Annette Meza is a sophomore journalism major. She is 19 years old and was born and raised in Liberal. In her free time, she likes to hang out with friends,...