SCCC clubs welcome anybody to join
As classes start up once again at Seward County Community College, many students may find themselves embarking on a mission to join a club that suits their interests. Luckily, SCCC boasts an impressive array of unique clubs that are ready to welcome new members. 
Students with an affinity for performing community service and a natural ability to lead might find themselves feeling at home with SCCC's Hispanic American Leadership Organization club.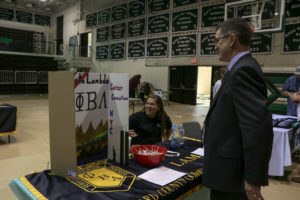 "HALO is all about promoting Hispanic leadership, but it's also just a good club to join if you want to meet new friends, socialize, and become more involved in the community," HALO president, Miguel Perez said. 
Frances Brown, HALO's sponsor, explained that the organization aims to inspire qualities that promote leadership in the students that participate through the events the club is involved in. 
"There's a lot that we participate in as a club–blood drives, leadership conferences, voter registration events. And the club is open to all students; you don't have to be Hispanic!" Brown added. 
Students looking to join a club that may turn out to be a little more laid back, though, should look no further than SCCC's computer club. 
"Any student with an interest in computers, robots, or gaming should definitely check out computer club, but students that just want to come chill, talk, or learn are welcome, too," CIS instructor, Ed Hall explained.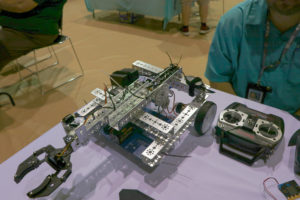 Computer club does a lot more than game and talk, though.
"We take trips, we have a lot of fun, and, this year, we'll even be involved with building robots that Skills USA will be competing with," Hall said.
If neither of those clubs seem appealing, then perhaps the less conventional format of SCCC's agriculture club, Block and Bridle, will prove to be the right fit for those that are interested in agriculture. 
"In Block and Bridle, we travel to different places to judge agricultural competitions," behavioral science major Molleigh McCormack, said. 
And, if you're worried that you don't know enough about agriculture to join Block and Bridle, fear not–a background in the field isn't a requirement. 
"Anyone is welcome to join us. You don't have to be in AG to join," McCormack said.