Satanta High School sends students to SCCC
Teachers raise funds for classes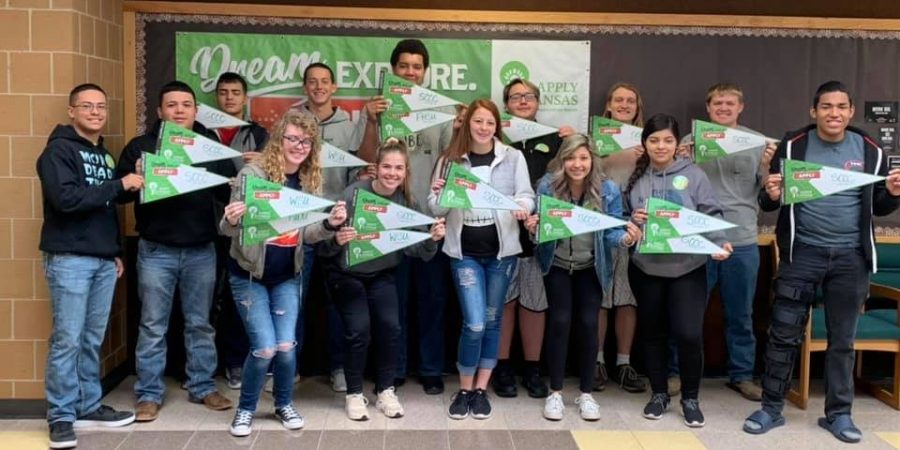 Education is important to USD 507 in Satanta. Their teachers worked together to raise $1,300 to help defray the cost of Seward County Community College coursework taken by Satanta High School students by hosting a meals and the basketball concession stand. 
The funds will be used to help cover tuition, books and materials for students taking concurrent classes through SCCC including: English Comp I/II from Ryan Burrows, College Algebra/Elementary Statistics from Janie Lutz, College Accounting from Courtney Dunn and Psychology/Sociology from Donald Quattlebaum (who teaches through a special arrangement with Moscow High School). The funds will also help students receiving vocational training in a variety of fields such welding, auto body, HVAC and computer programming. 
All of these courses represent efforts by Satanta High School to both deepen and diversify its academic offerings. The latest of these efforts includes offering a group of students the opportunity to take Certified Nurse Assistant coursework via SCCC. 
"It is our goal to provide all our students opportunities to personalize their education while continuing to offer strong traditional instruction. I am proud of our teachers for working to ensure these options are both available and affordable. We are fortunate to have a strong partner in SCCC and Outreach Coordinator Mike Bailey, and we hope to continue to strengthen our relationship with Moscow," Heather Stegman, USD 507 administrator , said. 
The most recent fundraising effort followed another meal organized by USD 507 counselor Teresa Anthony that was served at the December Satanta Chamber of Commerce Luncheon. This event featured a presentation by SCCC representatives Norma Jean Dodge and Suzanne Campbell.
"The goal of every Satanta student graduating with college hours and/or vocational training is something that we consider attainable," Karen Burrows, USD 507 Instructional Coach, said.