Saints win two in a row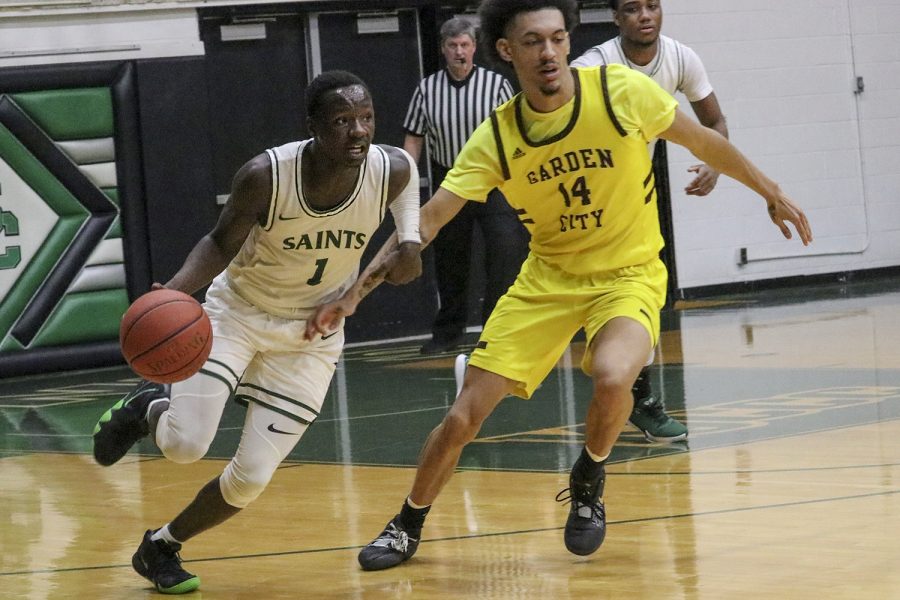 It took the final minute for the Saints to put the game away against Garden City Community College. They scored the last six points of the game from the free throw line for the 78-73 victory.
The Broncbusters jumped out to an early lead and kept it leading into half-time, but it was just a one-point margin. In the second half, Seward went on an 8-0 run to gain the lead. They couldn't distance themselves, though. The two teams traded the lead until Surkarta Jawara hit two free throws to give the Saints the lead for good at 74-73 with 1:08 remaining.
Rostyslav Novitskyi had a career-high 20 points and grabbed six rebounds. Greg Johnson added 14 points and Stephen Takyi netted 10 points for the Saints.
The win is the second in a row for the Saints. The Saints improved to 10-7 overall and 3-5 in the Jayhawk West. They play Jan. 15 against Pratt Community College at 8 p.m.in the Greenhouse.
Click on photo to view full gallery:
About the Contributor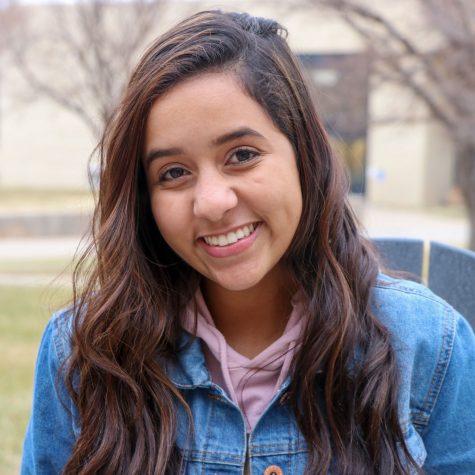 Victoria Martins, Photographer
Victoria Martins is a freshman at SCCC majoring in Biology. She is 18 years old and was born in Sete Lagoas, Brazil. Martins...