15 inches of snow blankets Liberal
Snow day equals fun day for college students
Throwing snowballs, binging Netflix original series or sleeping in are three of many ways Seward County Community College students spent their time on a snow day.
Liberal received a total of 15 inches of snow overnight on Jan. 27. Sublette and Satanta reported 13 inches while other areas received up to 8 inches. SCCC and surrounding schools closed due to the weather. 
Jade Harper
Students like sophomore biology major Natalie Melendez, were surprised to find out how much it actually snowed. 
"I did doubt we were gonna have snow, maybe ice but I didn't think we were gonna have snow since we usually don't. And if we did I didn't think it would be a lot," Melendez said. 
Melendez found out that her white fluffy dogs, Cujo and Coco, really love the snow. The bad thing is, is that they disappear in it. 
Other students, like Oscar Silva, freshman computer information systems major, chose to sleep in on the snow day.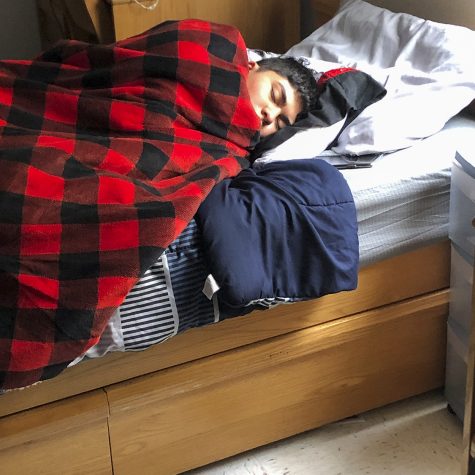 Some students ventured outside for some fun in the snow – mixed in with a little work. After shoveling the snow off her driveway, Annette Meza, sophomore journalism major, built a snowman with her younger sister. 
You can't forget about snowball fights! Eddie Cabrera, welding concurrent student from Satanta, has had three snow days this year. This snow, he said, is the only one big enough for a snowball fight with his friends.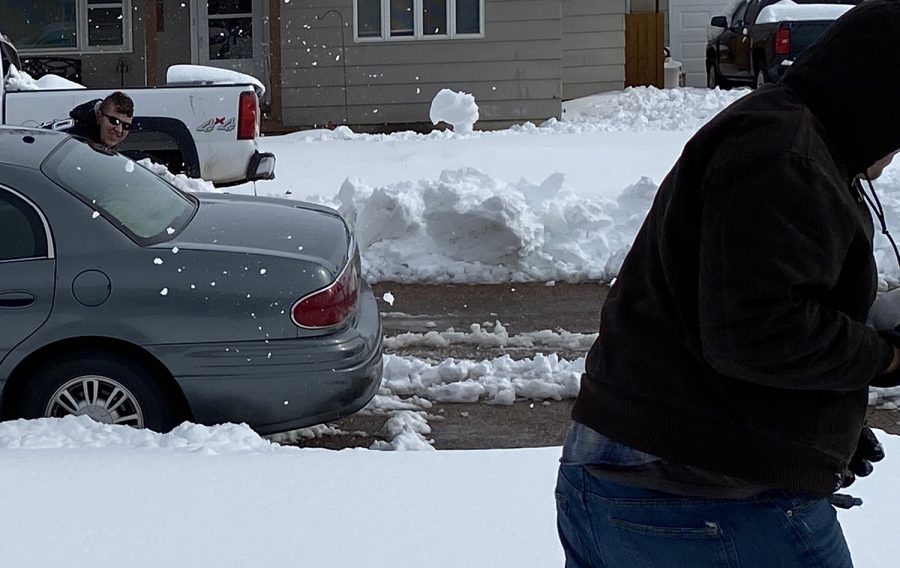 Last but not least, the Softball team was called together for a meeting but were actually ambushed with snow by their coaches!
Sometimes you call a fake meeting that's actually an ambush style snowball fight – – 🥶

Happy Snow Day to all the Saints out there!#GoodToBeGreen pic.twitter.com/u6oFz1b2WD

— Seward Saints Softball (@SaintsSoftball) January 28, 2020