SCCC uses Healthy Roster app as extra precaution
Students may now participate in a daily health screening before they even step foot on campus.  
A "Healthy Roster" questionnaire through email or text will ask students the basic COVID-19 screening questions. All this is done with the purpose of limiting the amount  of people who are asymptomatic or even have symptoms of COVID-19 of exposing a huge amount of individuals while on campus.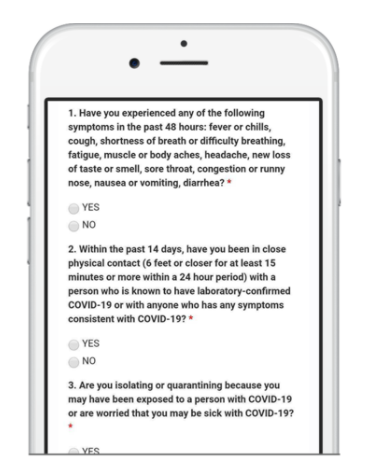 Seward County Community College President Brad Bennett stated that this new screening is an added protection for students and the faculty from having to quarantine in large numbers because someone around them exposed them. 
"We've had a couple of instances from late last fall semester where we had either students or employees who were feeling not well and came in and then tested positive," Bennett said. "Then, we had to quarantine a large number of people." 
Bennet said the screening is super user-friendly and only takes up a few moments of your time and will even advise you to see a health care provider and a member of the Covid Response Team will reach out to you.
The company that SCCC brought on to help with the screenings is named Healthy Roster, a company that has been used for many other screenings besides COVID, like for concussion protocols. Healthy Roster has also been HIPPA certified, something that was very important to SCCC when bringing on someone to be used for the students. Bennett said the college wanted something that kept student information private.
"We wanted to get companies that offer that type of service to be the best of the best," Bennett said. 
While there are benefits to this new screening, some students have used a similar system at their workplaces and said it was a bad experience. Larkyn Wright, a freshman from Ulysses who works at Walmart, said that reporting symptoms every day ends up being repetitive and annoying.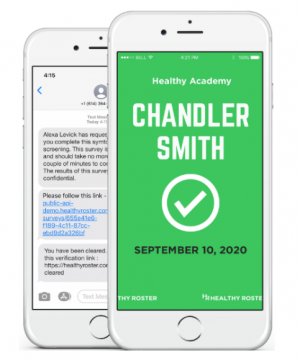 "I don't feel like it does do anything," Wright said. "The amount of times people still come to work, despite being sick, really shows that it does nothing.
"But, maybe here on campus," she said. "It will be different."
According to Dan Artamenko, the director of athletics, the screening takes only about 20 seconds. Krisi Anderson, Liberal freshman, is participating in the daily screenings and commented on how fast it was to fill out. 
"I got the notification and it was really easy. It only asked about four questions," Anderson said. 
Students have the option to participate in these daily health screenings. If they choose to opt-in, they need to provide contact information. For those who choose to not do the health screenings, they still need to notify the Covid Response Team if they either have symptoms or have been exposed to someone who tested positive.
— Mary Ramirez contributed to this story.