A Paralympic Mindset
Dutch athlete Bibian Mentel inspires an entire nation with her story.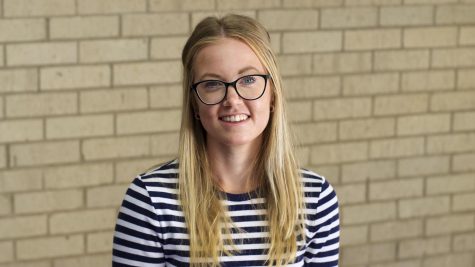 More stories from Saskia Vogelzang
Everyone has read the news which is filled with scores and updates about the 2021 Paralympics in Tokyo. All these incredible athletes are showing the world what dreams combined with hard work can do, even after something terrible has happened such as overcoming an accident or a type of disease. Some are even being born with a type of syndrome that complicates life a lot.  
I personally really admire the Dutch Paralympic snowboarder Bibian Mentel. She was a professional snowboarder who had won many titles. Twenty years ago she received the diagnosis of bone cancer that caused her to have her right leg amputated. After this amputation, she was diagnosed with cancer another 11 times. However, she went on to earn six national championships halfpipe, seven national champion snowboard cross, three Paralympic championships (2014, two times 2018) and became a four-time Paralympic world champion. 
Despite her beautiful sports titles she had to adjust her personal dreams, too, since Mentel had no idea what could happen the next day. She had two dreams. First, she wanted to see her son turn 18 years old. The second dream was turning into an old grandma, how she would describe it. Unfortunately, her life ended at the age of 48 on March 29, 2021 and was only able to fulfill her first dream of seeing her son turn 18 years old. 
"
"I love life, cancer doesn't deserve to take over."
— Bibian Mentel
I can promise she was the happiest and most positive person in my country, The Netherlands, and I have ever known, despite everything that had happened to her. Mentel's most famous saying was, " I love life, cancer doesn't deserve to take over."
One of the reasons that I admire her so much, is the fact that she never gave up on the thing that she loved the most, no matter what would come her way. This was something that I did a lot when I was younger. I quickly gave up on things I wanted to achieve and I regret this a lot. She became my motivation during times I wanted to quit sports. 
The other reason is her positivity. I have a very negative mindset myself. Every time I would see her on tv or another platform, I would just be completely blown away by her perspective on life while actually being so sick. She is a real example of how to see and deal with life. How to see the bright side during dark times is something very hard and is something that many people should try, including me.
There are many more Paralympic athletes that you can learn the inspiring stories of. With the Tokyo Summer Paralympics coming to a close, the next opportunity to watch these amazing athletes will be in Beijing in 2022 for the Winter Paralympic.
About the Contributor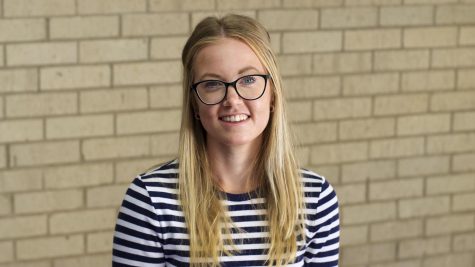 Saskia Vogelzang, Reporter
Saskia Vogelzang is a 19 year old sophomore born in Utrecht, The Netherlands. She's majoring in Mass Communication after...