Fort Hays State University recruits with ice cream, info
With the change in weather Fort Hays State University arrived on campus Wednesday, April 19 with pamphlets of information and cups filled with root beer and ice cream. FHSU came to Seward County Community College to promote their campus and recruit students for their college, informing students with requirements they might need or how to apply to FHSU.
"It's nice weather on a nice day," said Mercedes Ramos, the FHSU transfer center manager.
Ramos further mentioned that it is not the first time that FHSU came to SCCC campus for recruitment. Earlier this year FHSU hosted a luncheon for students with the same intention of recruitment. However unlike the luncheon, this ice cream social is meant to be more informal, allowing students to relax a little more.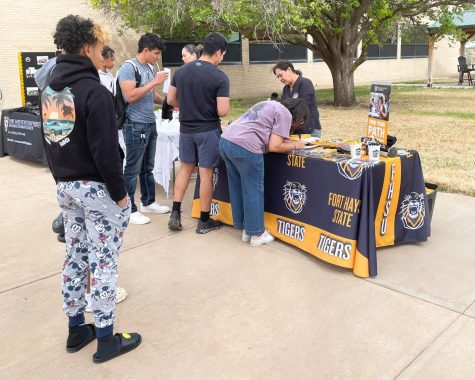 A few booths for info were set up besides just the table for the rootbeer floats. FHSU had a few staff members from the various programs they offer to help and promote their departments. Not all the staff could come to promote their programs, but they did give Ramos pamphlets and information to give to the students to promote their departments despite not being there. Some of the programs that couldn't make it were their agriculture department, education, accounting, etc.
One of the people that could come to promote their program was Abigail Hayes, a training coordinator from FHSU. Hayes came to help promote their criminal justice department. While the head of the criminal justice department could not come, Hayes decided to help to promote the department. Unlike the other departments that had pamphlets the criminal justice department was handing out drawstring bags instead.
While the booths were there to help promote the departments there was one person there to help the students transfer to FHSU. Judy Espino is FHSU's Transfer Connect couch, while she helped serve ice cream, she discussed with the students on how to transfer. To Espino, serving the ice cream makes it easy to talk to students and they're more willing to listen while enjoying their floats.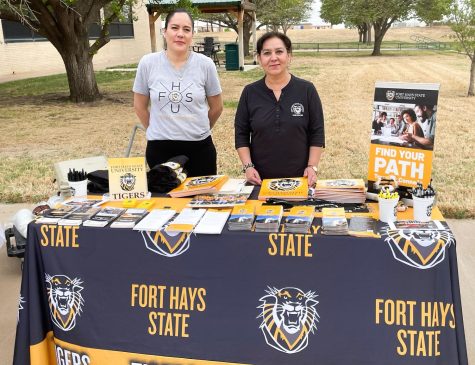 While the ice cream social was small in scale students made sure to drop by to have their fill. Even if students didn't plan on going to FHSU, those who visited on behalf of FHSU still encouraged students to drop by and have a rootbeer float. Maybe even hear what FHSU might have to offer. Maybe some students will remember an interesting program with the sweet taste of a rootbeer float.
About the Contributor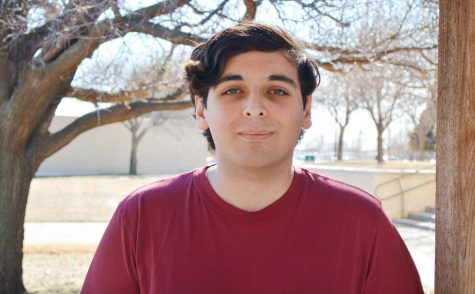 Daniel Rodriguez, Reporter
Daniel Rodriguez is a 22-year-old student going on 4 years at Seward County Community College. Currently he majors in education....