How to be a Better Roommate
I didn't ever think I would end up in a position where I would have to have roommates. But when you end up with a three-bedroom apartment in Liberal, Kans. you kinda run out of options.
IT'S COMMON SENSE REALLY…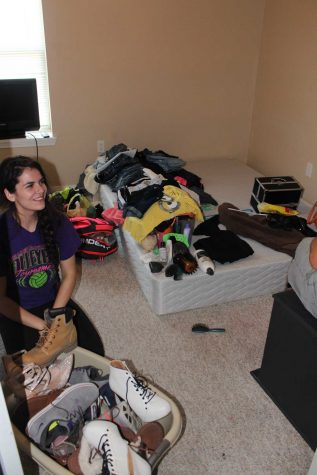 Do your own laundry
Everyone buys groceries – these are items we share
Do your own dishes
Don't leave underwear in the living room
Don't steal from your roommates
Communicate with each other
Keep your bathroom clean – leave space for each other
Weed or cigarettes: smoke outside!
Act like you live alone
Just do your part around the dorm/apartment. If you act like you live alone, then you will do all the little chores along the way. But pay attention to your roommates. You become like a little family.
Be clear when bills are due
Nothing is more irritating than having to worry about whether your roommate has their rent money or not when it is due. Always make clear rules for when all bills are due. This will save a lot of stress on your end.
Mi Casa es Su Casa
Your home is their home too. I like is when my roommate asks about bringing someone over. I always say yes and don't mind. It's his house, too. It's just nice to know. And Vice versa.
Don't be weird
Just because you're someone's roommate doesn't mean you can use his or her deodorant, shampoo, body wash, etc! #gross 
Obviously
You're going to fight with your roommates. If this happens, just talk it out. Each roommate cares about you in his or her own way. Remember personalities are different.
Originally published Aug 13, 2016
SaveSave
SaveSave