Nerd alert: Nerdology game show challenges students
Blood, sweat, and tears were shed as three teams battled it out to determine who knows the most trivia related to nerdy knowledge and pop-culture. Nerdology is an interactive pop-culture trivia show that travels around the country to comedy shows and college campuses.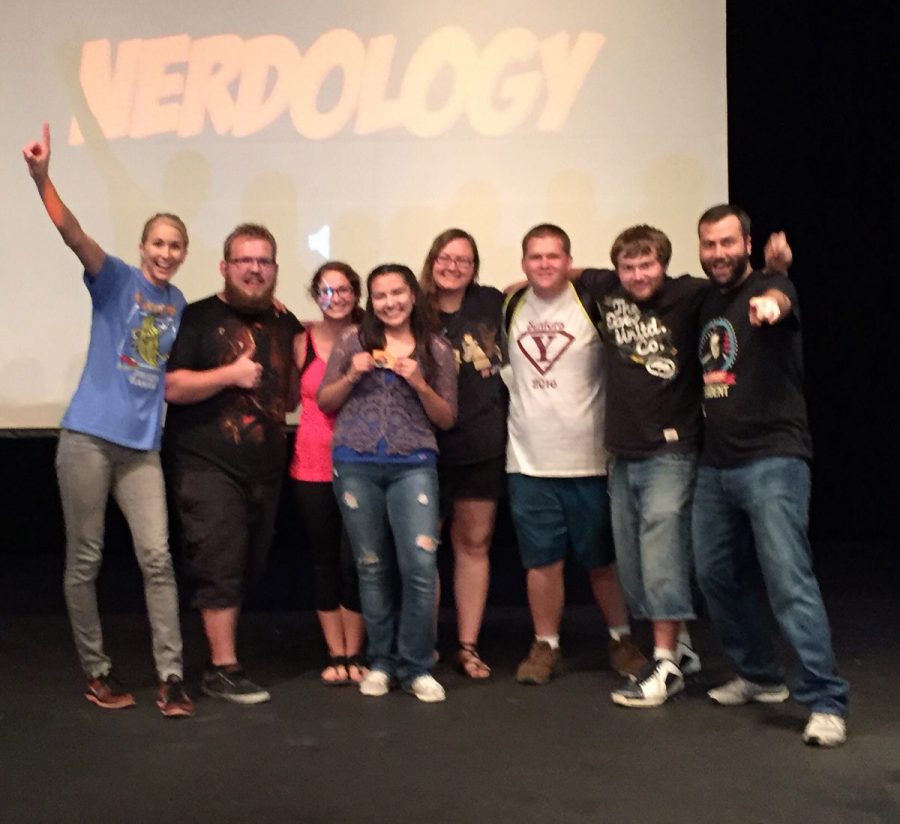 Photo via @nerdologyshow on Twitter
After five rounds of music, movies, and even listing the names of classes offered at Hogwarts from the popular Harry Potter franchise, the victor by two points was team "Noobz for Hire" consisting of Chris Swier, Marki Anton, Odalys Avalos, Aubrey Holt, Tyler Evans, Dakota Phillips and Brice Brockmann.
"I was really surprised we did so well," said Phillips, sophomore from Oklahoma. "I only knew some of the movie questions but everyone else on my team knew almost all of them."
You didn't have to be a nerd to do well in this competition. The final round worth double points was a recollection of Billboard Top 40 song titles and their artists from between 2010 and 2016.
"I went into Nerdology thinking I was going to know nothing, but I ended up saving my team by knowing the title to a Bruno Mars song," said Liberal freshman Avalos.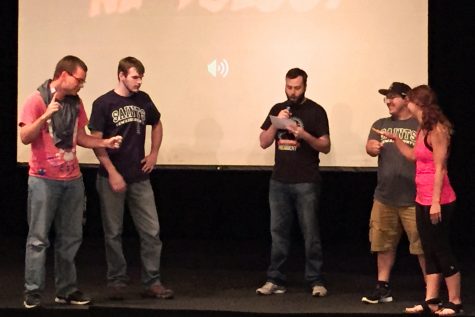 Between each round, a "nerd alert" was played. Volunteers were chosen from the crowd to participate in a variety of activities. Some games netted teams bonus points for the match and others won them gift cards to the campus bookstore.
"Who would have thought that binge watching Game of Thrones could net you $10? Not me," said Mario Cardenas, sophomore.