'Prime Pickins' allows community members free harvest from SCCC garden
'Prime Pickins' is four acres made up of vegetables and fruits that have been able to grow through a STEM grant.
Pickings happen at 7 PM every Tuesday until the end of the growing season. Because the money to plant and maintain the crops comes from a grant, people are allowed to pick produce for free and in return there won't be wasted food. This helps the community and also helps the Agriculture program in return.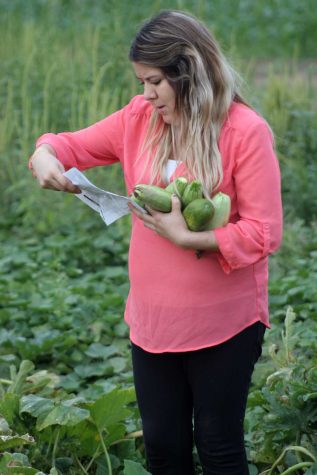 "We are getting more people to come out and learn about farming and even make a living on a very small acreage," David Coltrain, agriculture instructor at SCCC said.
The weekly gatherings bring the community and the school together and allow both to gain something from the experience. Coltrain reminds everyone to stop by for the Pumpkin Olympics starting Oct. 6 open for everyone.