Mobile app helps students gain information faster
Students no longer have to go asking for their information at the business office or from their advisors. The SCCC technology department created an easier route: an app is called SCCC Saints Mobile. Students now have access to their bill, grades, schedule and many more features all within the palm of their hand.
J.J Widner, the director of information technology, said, "The perks are that it is faster and easier access to all the data a student needs in order to be successful."
The app was created to provide more functionality and a better user experience. It was in works for six months by the company Kryptos. Canvas is now provided within the student mobile app as well. Canvas has the same features as it would in its own app. Students are provided with their assignments, messages and personal information.
Another new function is the classroom discussions. So far students that have downloaded the app report positive experiences.
Meghan McElroy, Liberal, said, "I like the app background and the layout. It's easy to use and navigate. And there is a lot of options."
"It's going to be easier for me when my final grades show up and I can also check balance on my student bills whenever," Cathy Nguyen, Liberal, said.
If a student experiences any difficulties opening the app or has other problems, they should report it to J.J Widner using the in-app report button. See our post on how to use the new mobile app for more information on reporting bugs.
Please be aware this app only supports Android and IOS devices.

iOS users can download the app here.
Android users can download the app here.
You can also download the app directly from the SCCC portal.
About the Contributor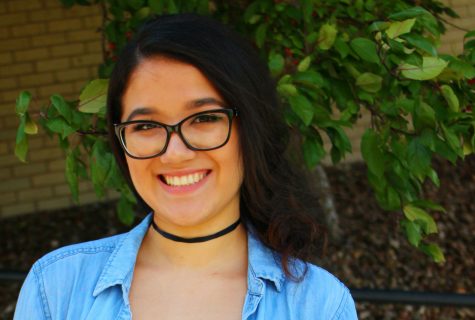 Yesenia Montanez, Reporter
Yesenia Montanez is a writer and photographer for the Crusader. She is an adventurous free spirit who likes to try anything...