SCCC favorite dance trends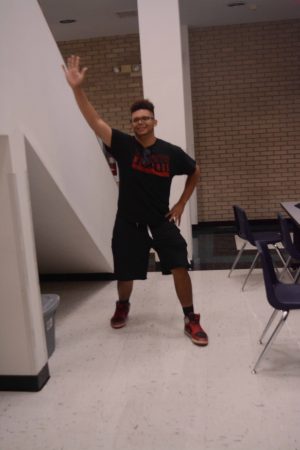 Dance trends are constantly cycling in and out of fashion. The dab, the stanky leg and the superman are all common terms in today's dance scene, but the popularity of dance has been around for almost all of human history.
Let's take it back the 1990s- remember the Macarena? This popular song took the radio by storm with it's easy arm movements and hip swinging. Even today when the song comes is played the radio people remember it's simple moves.
Another dance from the 1990s is Mc Hammer's "Hammertime". Freshman Magali Garcia remembers it fondly. She enjoys it because it is fun and easy.
Garcia says, "My friends do it all the time and it's fun to watch them because they get so into it."
In the 2000s, The Cha Cha Slide was introduced. Kevin Loya, freshman, said "Whenever I go to a party and there is music, the Cha Cha Slide always gets played. It is simple to dance and everyone knows it."
"These two dance are my favorite because everyone knows them so I can dance with whoever," says freshman Blanca DeLaTorre.
Dance trends all share the common theme of community. Weather it be sharing videos of dancing on social media or getting a group of friends together outside to practice, dancing creates a positive environment.
Just like the Cha Cha Slide, the Cupid Shuffle gets played all the time.
"Crank that Soulja Boy is my absolute favorite because when it came out all my friends were doing it. We would hang out at the park and just dance," says alumni Sandy Alfaro. "We loved Lean Like a Cholo, Lean Back and the Walk it out, too."
Keynitra Houston
"Teach Me How to Dougie for some reason was always a harder dance for me, but it was still very popular and a really good dance trend," says David Gomez. "The dab is much easier."
The dance trend scene is not limited to American music. South Korean recording artist PSY dominated the dance scene in 2012 with his humorous video for Gangnam Style. The outlandish video paired with an energetic dance left some unsure about the trend.
"I didn't really like it because the song was just too much," says freshman Alexis Ruiz.
The Nae Nae, Whip, Running Man and Hit the Quan are recent dance moves you might see students doing on campus or at the local hot spots. Why not share your dance moves with everyone? Upload your videos onto twitter, instagram, and facebook. Let us know what you like to dance along to and tag us.
Dance Contest!

Upload your videos and add the #SCCCDANCETRENDS and tag us! @CrusaderNews
Most views/likes will receive a $25 bookstore gift card
About the Contributors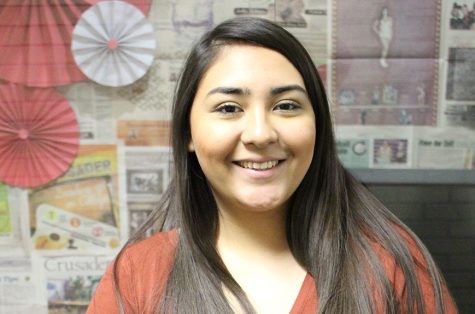 Angelica Alfaro, Editor
Angelica Alfaro's niece and nephew are her favorite human beings ever. Fall is her favorite season because she gets to...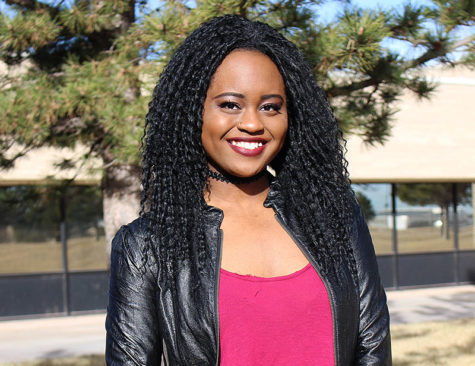 Keynitra Houston, Photo Editor
Keynitra Houston was born and raised in Liberal, Kansas. Her activities include choreographing, dancing, taking pictures...