National Student Day celebration brings food, fun to Saints Bookstore
National Student Day's sixth annual celebration took place at the Saints Bookstore on Oct. 13. Students were treated to a variety of activities, prizes and food sponsored by the National Associations of College Stores. This was the third year the Saints Bookstore has participated in the event.
Jerri Lynn Lyddon, Director of the Bookstore, said, "The bookstore participates because it's our way of showing how much we appreciate our students and their time and commitment in helping others."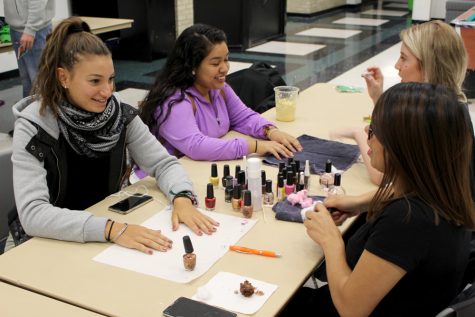 Manicures were provided by the SCCC Cosmetology program. There were a variety of games students could participate in such as a Spin the Wheel prize game and a giant checker board.
"This year is different because we have invited the Admissions office to join us. We will also have a Spin the Wheel game to let students win prizes and discounts," said Lyddon.
NACS host national students day all over different colleges in America and in Canada.
This year there is a was a national photo competition called "Snapping a Selfie." All day long students took to their cellphones to snap a selfie and uploaded them to Twitter or Instagram using the hashtag #SMILEforNSD for a chance to win a $1,000 scholarship.
"Everyday may not be a good day, but there is something good in everyday," said Student Day participant and nursing student from Ulysses Andrea Urbima.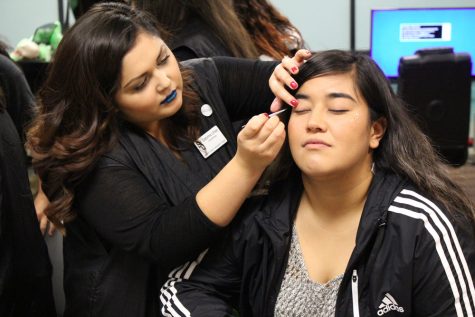 Twenty-five students were also picked randomly to win $100 in credit to the SCCC bookstore. By participating in the competition, you can also help NACS donate money to Scholarship America. For every entry, $1 will be donated. The contest will end Oct. 20, so make sure you get your selfie in and don't miss out.
For more information you can go online to nationalstudentday.com or contact Jerri Lynn Lyddon at [email protected].