Pumpkin Olympics was a SMASH
The Seward County Community College Block and Bridle Club hosted its second annual Pumpkin Olympics on Tuesday Oct. 16th, in the agricultural building. It was a fun time for people of all ages. Kids were excited as they participated in the pumpkin ring toss, and adults were also able to have fun smashing pumpkins with a baseball bat along with the kids. Agriculture Director, David Coltrain, was also enjoying a game of pumpkin crochet.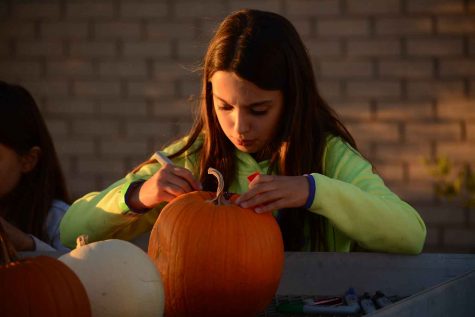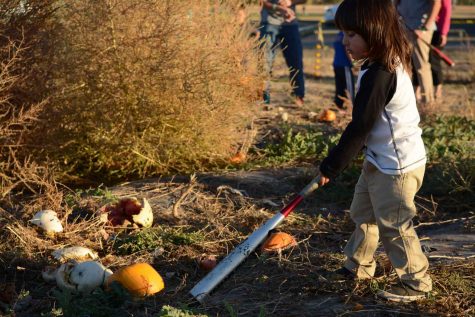 Coltrain said, "We do this to raise money, but also to provide entertainment for the community."
Coltrain had hoped for more than 300 people to show up to the pumpkin olympics and show their support for the agricultural program.
Kaiden Long, an agricultural student at Seward said, "It's fun to come out here and put an event like this together."
The agricultural students put together all of the games and also grew all one thousand of the pumpkins used in the Olympics. The students were also involved by helping kids in the games.
There were many games including; ring toss, a hay maze, pumpkin slinging, and pumpkin smashing. People that went to the event also had the opportunity to carve their own pumpkin. A participant in smashing pumpkins had pumpkins seeds all over his shoes, still he couldn't have looked happier.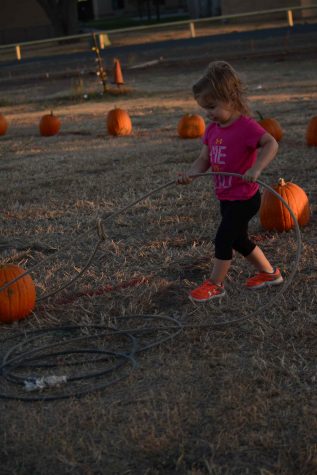 Kids that participated in the games looked like they were having a lot of fun. The kids were full of excitement and laughter all the same.
"At first it's like no one new about the program," said Kaiden Long.
When Kaiden first joined the agricultural program there were only five students. Since then, he has seen his class grow to an average of 30 students. Kaiden hopes that number continues to grow so that the agricultural program can continue to host new events.
Kaiden mentioned that he is happy members from the community come to the event. "It's just good seeing people out here, supporting us."
The pumpkin olympics is something that college students and community members can attend and enjoy. Coltrain hopes that the Pumpkin Olympics continue to be a success every year.