Lady Saints dominate Frank Phillips 105-59
The Lady Saints passed the century mark with 105 points in a decisive victory over the Frank Phillips Lady Plainsmen in the Greenhouse on Nov. 8. The team shot 55 percent from the field and banked 25 points from the line in their final exhibition match before they face Hutchinson on Saturday night. They are now 2-0 in the early season.
The game started out with a 15 point blitz that set the tone for the game to come. The defense of the Lady Saints left the Lady Plainsmen with only nine points to the home team's 33 points in the first quarter.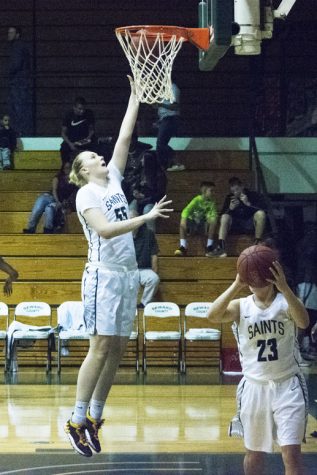 Much the same is true of the second quarter with the Lady Saints retaining their defensive lead while allowing their offense to shine. Sophomore Joanna Grymek was nearly untouchable at the net as she used her six-foot-eight-inch height advantage to score off rebounds and make steals.
Freshman guard from Follet, Texas Mollie Mounsey had a stunning performance with 22 points. She was all over the place with four steals and seven rebounds.
"I worked really hard with my team to do as best as I could," Mounsey said. "We played like a team that wanted to win and win we did."
Frank Phillips came out firing in the second half and had some success from beyond the arc to keep Seward from building much more onto their already gigantic lead. Nonetheless, the Lady Saints didn't give in to the pressure and kept their offense strong to finish up the third quarter 84-40.
The fourth quarter saw the remainder of time-outs being used early on, but the momentum of the game was already set. Valerie Caro scored point 100 for the Lady Saints and allowed them to finish it out 105-59.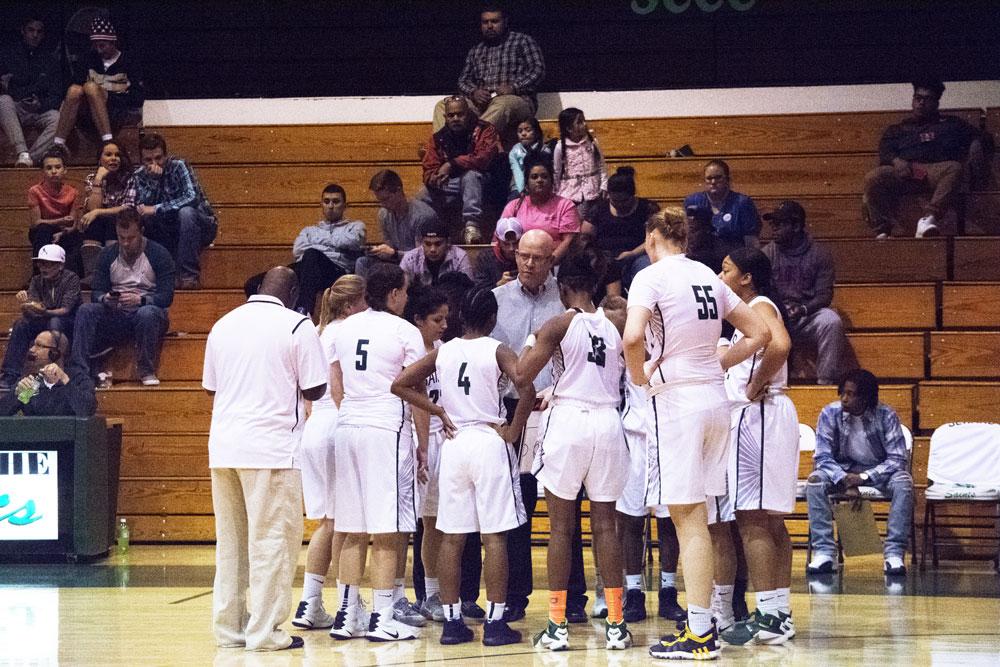 Seward shot an even 55 percent in the second half to finish the game at 55 percent overall. The Lady Saints held Frank Phillips to just 33 percent in the second half. Grymek led Seward with 24 points and eight rebounds in the win while Mounsey had 22 points and seven boards. Ocuane had the best game of her Seward career, scoring 15 points and also dishing out a career high eight assists.

The Lady Saints Basketball team plays again this Saturday Nov.12 in the Greenhouse against the Hutchinson Blue Dragons at 6 p.m.