October Wellness Center student of the month
For the month of October, Wellness center patrons voted Carlos Anez Diaz the student worker of the month. The voting took place over a poll posted on their Facebook page.
Andy Highfill, Wellness Center Director said, "The Health and Wellness center is a place for people to feel comfortable and work on being their best self and he really puts that forward. We love having him on staff."
"I love my job. The people are so nice and everyone has a fun time," Anez said.
Along with being a student worker, Anez also plays tennis. Anez and his doubles partner, Ondrej Nice, recently took home the Men's Doubles title in a stunning display of stamina and endurance.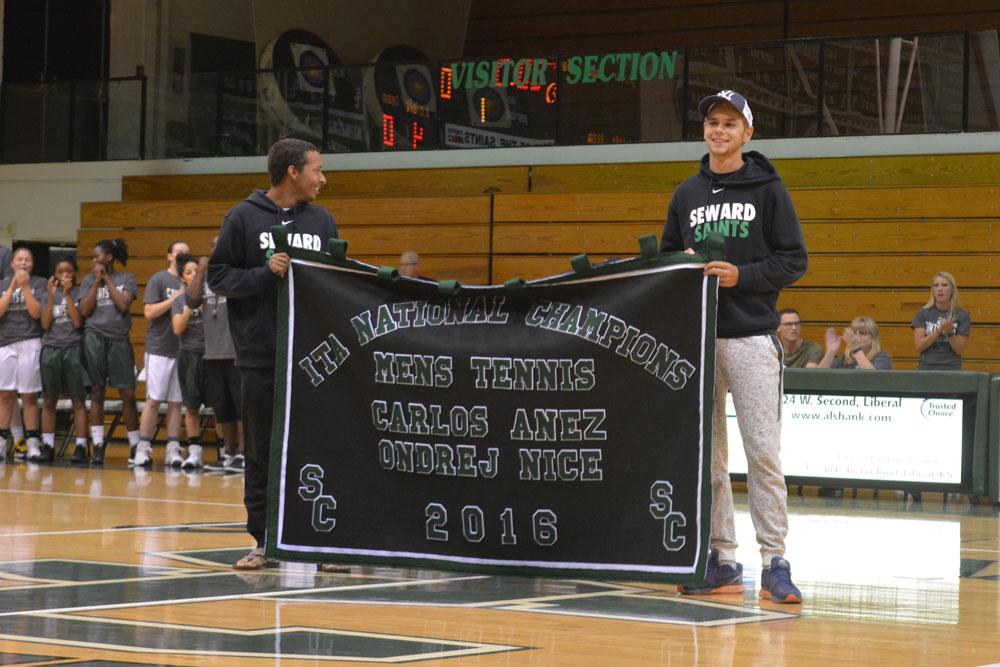 "Him winning nationals was awesome. We were really proud of him and Ondrej for working hard and making it to the top," said sophomore Sheena Hyunn.