Lady Saints go strong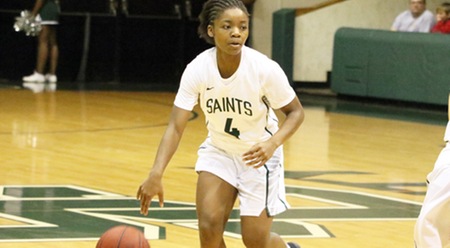 Another win for the Lady Saints on Jan 24. After having a winning streak and losing one game the girls then had a loss on their record. After their lost the girls have came back strong.
Defeating the Lady Grizzlies got them back on track and continued to defeating the Lady Thunderbirds.
Sophomore, Neidy Ocuane, lead the girls into gaining another win on their record, setting it at 19-1 . Ocuane led the game with 24 points.
Having a rough start, the Lady Saints always push their way through finishing at 83-78.
The Barton Cougars will be the girls next opponent on Saturday. The game will begin at 5:30 p.m. in Great Bend at the Kirkmen Center.