Lady Saints sweep the Broncbusters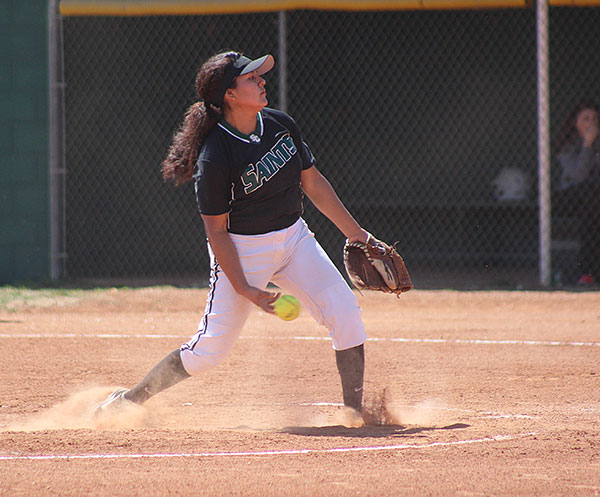 The Seward County Lady Saints won their second Jayhawk West Conference doubleheader on Monday evening at Lady Saints Field in Liberal. Seward beat Garden City Community College 4-0 and 8-5. The team moved up to 8-2 in meeting play.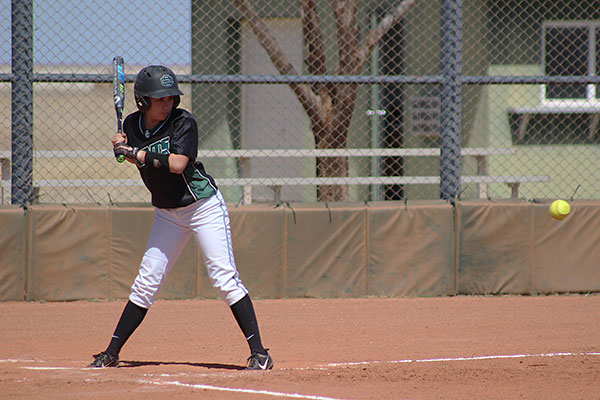 The Lady Saints got on the board first, which set them at 1-0. Taylor Kathler climbed to third on the toss home and scored later in the inning on a RBI groundout from AJ Cuellar. This pushed the Lady Saints to 2-0.
A RBI single from Sydney Epp in the fourth inning made it to 3-0. GCCC had two outs in the fourth inning which pushed Seward to 4-0.
Seward didn't score again, and didn't have to since Monique Ashley kept the Broncbuster's from scoring for the last three innings. Lady Saints won 4-0.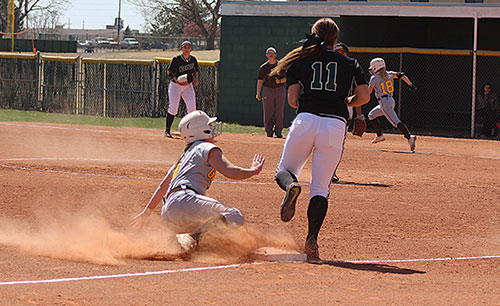 Consecutive outs for GCCC in the fourth got Garden back to 6-5 and that is the way things remained until the bottom of the fifth. Seward's Sage Harrison hit a two run grand slam to give the Lady Saints some breathing room at 8-5. Seward held on to that score and won.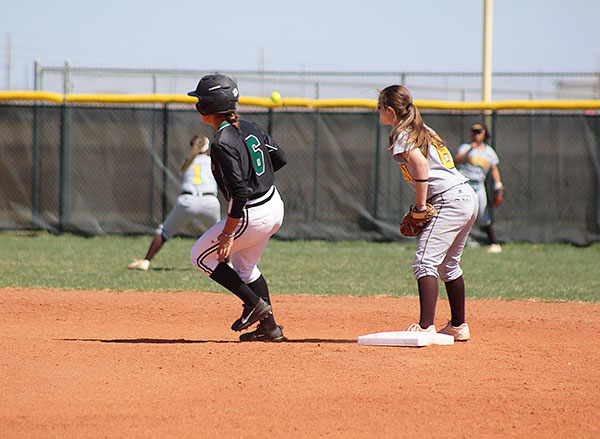 Seward slammed out 11 hits in the win, getting three hits from Cuellar and two each from Epp and St. Pierre. Gonzalez scattered seven hits in 6 1/3 innings to acquire the win and enhance to 8-2 on the year.
The Lady Saints moved their record to 33-12 overall and 8-2 in Jayhawk West Conference play.
Seward will play Wednesday, climate pending, against DII #9 Cowley in Ark City at 2 p.m. The Lady Saints return home Saturday where they will go up against Colby at 2 p.m. at Lady Saints Field.