Phonathon raises money for student scholarships
The Phonathon was started by Vice President of Student Affairs Celeste Donovan and Executive Director of Development Tammy Doll. Each year, the Phonathon is an important piece in raising funds for student scholarships.
"We hope to raise $30,000 this year for scholarships," Charity A. Horinek said. In total $23,000 were raised during the nine nights of calling.
This year is Horinek's third year Phonathon since she came to SCCC in 2014. The phonathon also helps Seward County Community College reconnect with our alumni and friends.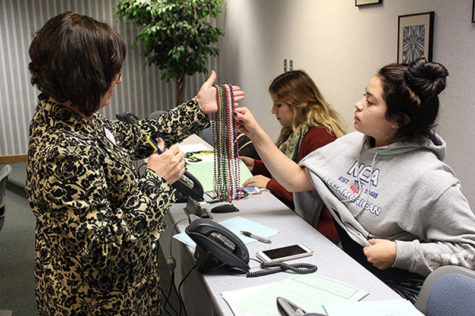 "The biggest problem we face is disconnected phone numbers," Horinek said. People move or drop their landline for cellphones, and don't think to update their Alumni Association or the college with their current contact information. "We sincerely appreciate those alumni who take the time to stay connected with us."
All clubs and organizations, athletic teams, and academic departments are expected to assist with Phonathon each year, as the money raised is used for their students' scholarships.
The group that raised the most money received a $250 prize from SGA, and the group with the highest average raised per member also received $250 from SGA.
There were also individual prizes for those who raised the most in pledges, which included a chance to win a 32-inch Smart TV, plus headphones, gift cards, an Echo Dot, a Spikeball set and a game system.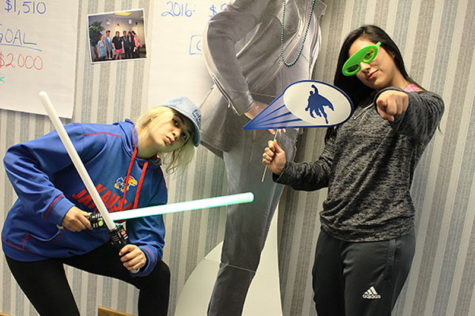 High Plains Pizza donated free large pizzas for incentive prizes, and other prizes were donated by the PR, Admissions, and Alumni offices. 
"Without the help of the Student Government Association in donating prizes for groups, the SCCC Foundation for underwriting all expenses, the Development Office staff and the volunteers who help manage the event, it would not be possible. A special thanks to Kate Mulligan, Celeste Donovan, Tammy Doll, Wade Lyon, and Chandler Kirkhart for supervising Phonathon shifts this year!" Horinek said.