Facebook vs Snapchat
In today's world social media has taken off. There's so many social media applications such as Snapchat, Facebook, Facebook Messenger, Instagram, Tumblr and Twitter. These apps are most popular among users aged 18 to 24 years old. These apps have differences and similarities from what users can post to who someone can contact.
Snapchat's purpose is simply a messenger app that lets users send messages, group chats, pictures and videos that self destruct immediately. The option to have a group chat was recently added and has been a hit since.
Users can put photos on their "story." Stories are up for 24 hours and delete right after. Photos and videos can be added on the stories and can last from one to 10 seconds. Obviously these messages and media content can be screen shot, or saved so always be cautious of what you put out there.
What makes Snapchat really stand out are the filters available. When taking a photo or video you simply click on your face and the filters are located on the bottom of the screen. Popular filters have been the dog filter, the bunny filter, the flower crown and the face swap.

Another feature that Snapchat offers is news. On the same page as the stories there is a section of different subscriptions such as Cosmopolitan, Daily News, Wall Street Journal and Buzzfeed. This work just like stories: you click right through them or stop if they interest you. They are also located on the discover page.
All the features on Snapchat are free. If you like simple and easy, then Snapchat is the app to use, because there isn't any extra features that pop out and bug you.
Facebook Messenger is for instant messaging, sharing photos, videos, audio recordings, video messaging and for group chats. These do not self destruct. They have recently added a "Your Day" section which is the same setup Snapchat has for sharing photos for a 24 hour period.
Facebook has a "Your Story" section as well. Since not many users are using this feature, Facebook put your top friends on there even though they don't post to their story.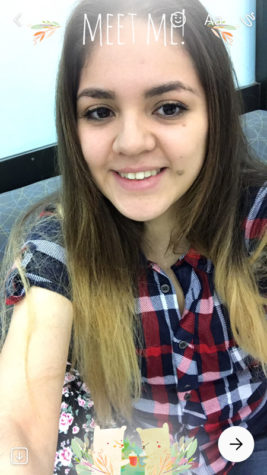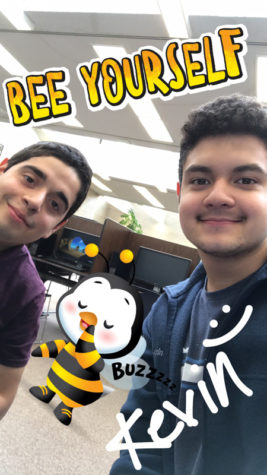 The Messenger app also allows users to sync their contacts and messages with their Facebook messages and friends. When users do this, Messenger sends as notification for any messages received on their device.
Facebook Messenger and Snapchat have many similarities now, since Facebook thinks they have to compete with Snapchat.
In my opinion, the Messenger app is trash. There are so many extra features on Messenger that just frustrate me as a user, because it's hard to navigate. It's like Snapchat on steroids and it sucks.
For example, if someone messages me on Messenger a "chat head" pops up on your screen. If I add a new friend, it notifies me that we are now connected on Messenger and asks if I want to send them a sticker? It's stupid. I hate how it displays stories too.
Users can send message "request," but a lot of the time the notification never shows and you miss that person's conversation until you manually check your requests. Messenger is just an annoying app which is why many users end up uninstalling it.
People stick with Snapchat, because it's simple and easy to navigate. The only notifications you get from Snapchat is a little *ding.* Messenger is trash. Stick to Snapchat.