Ashley leads Lady Saints to split
Enduring her longest winless dry season, Lady Saints ace Monique Ashley returned to herself Saturday, turning a three hit shutout in a 3-0 Seward win in diversion one of the doubleheader against Colby before the Lady Trojans replied with a 6-2 win at Lady Saints Field.
Seward came out strong in diversion one, getting three straight hits to start. Seward had a RBI single from Kristyna Garcia that put the Lady Saints up 1-0 preceding their first out of the diversion. A Colby blunder permitted Seward to score their second. Leena Mortensen added another to make it a 3-0 diversion for the Lady Saints after one.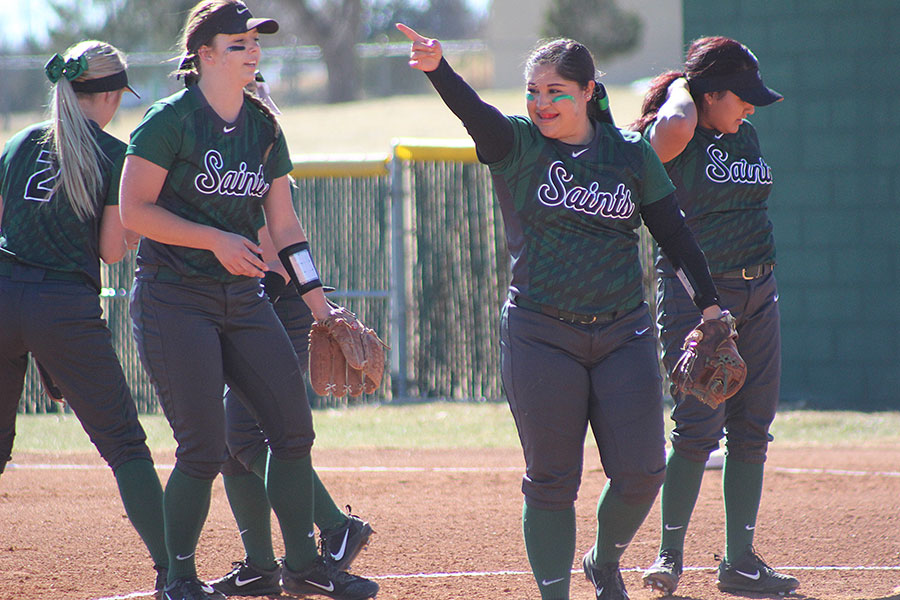 The Lady Saints did not continue strong into the second game. Colby won the second game with a score of 6-2, splitting the doubleheader for Seward.
The split moved Seward to 37-15 on the year and 12-5 in Jayhawk West play.
The Lady Saints will travel to Dodge City April 19 to go up against Dodge City Community College at 2 p.m. and at 4 p.m.