De-Stress Week: what you need to know
Many students believe that a De-Stress Week is much needed. Finals are coming up and students are rushing to get assignments in and essays done.
"It would be cool [to have a De-Stress Week], to give everyone something to do to relax," cosmetology major Alyssa Adams said.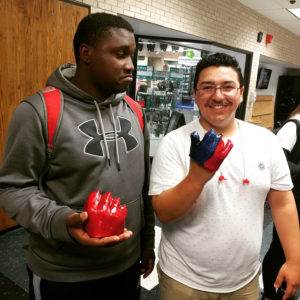 Students are looking forward to the many activities that have been planned for next week. "We need a De-Stress Week, because it starts getting stressful when the semester is almost over. We have so many tests and papers due. We just need a week to be calm and have something to look forward to," sophomore Stephanie Bennett said.
The de-stress week is self-explanatory. It's a week where all students can relax and enjoy these fun activities planned May 1 through May 5.
Monday will be the first day of events. There will be wax hands, foot darts and KAPOW at the center of the campus from 11 a.m. to 3 p.m.
There will also be a dodgeball tournament on Monday at 6:30 p.m. in the Seward County Community College gym. Students are not the only ones participating in this activity. Some faculty members have been rumored to be in on the fun too.
"Faculty plan on having a team as well, so you can come hit your least favorite faculty or your favorite faculty," Vice President of Student Services Celeste Donovan said.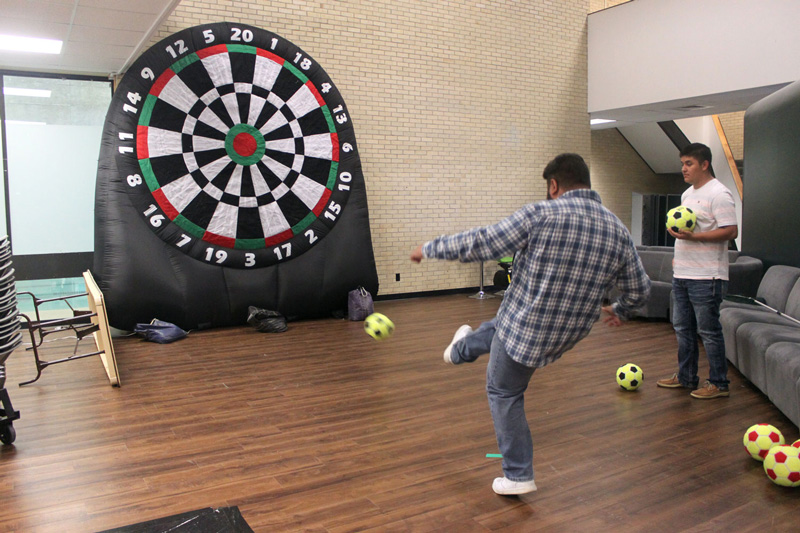 On Tuesday there will be coffee, hot cocoa and goodies at the Saints Bookstore. For this activity, you will have to be ready to wake up, because it starts at 7:45, first come first serve. Later that night at 7:30 p.m. there will be a hypnotist in the theatre.
Wednesday will have a pet therapy session in the Student Union from 11 a.m. to 2 p.m. If students just need a furry friend to cuddle with before they study for finals this is the perfect activity.
At 5 p.m. on Wednesday there will be a cookout and phone-a-thon awards will be announced at the Student Living Center. At 6:30 p.m. there will be a Sand Volleyball tournament, which also takes place at the Student Living Center. Get your spike on.
On Thursday there will be a Create-A-Critter booth in the Student Union from 10 a.m. to 2 p.m. Come angrily stuff a bear and keep it. Also, first come first serve, limited supplies guys.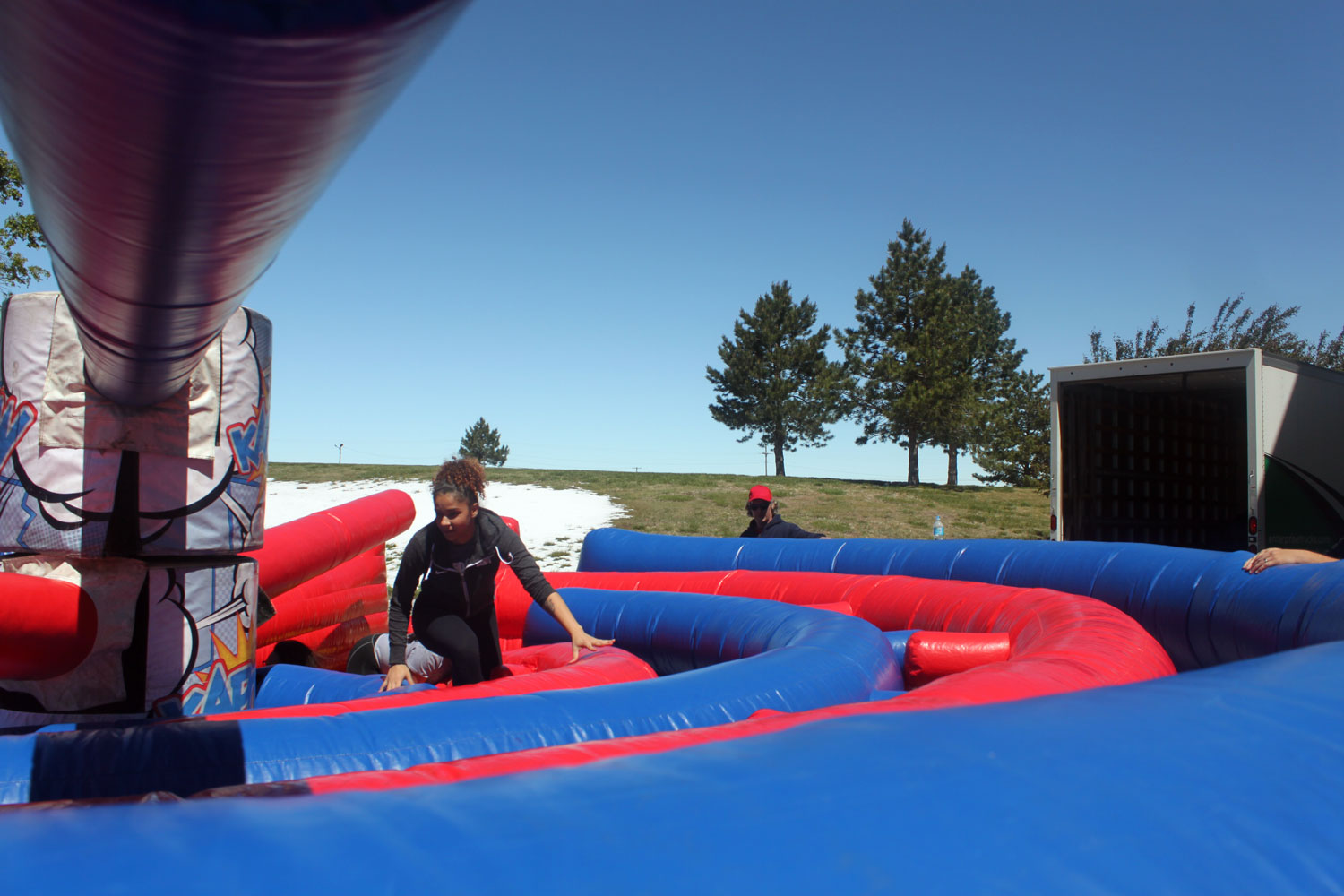 Friday will consist of popcorn, pop and stress balls at the Saint's Bookstore from 10 a.m. to 2 p.m. Students can also compete in the coloring contest that is being held from 9 a.m. to 4 p.m. in the Student Union.
There is something to do for everyone, so do not forget to relax and have fun at the De-Stress Week. Make some balls, stuff some bears and don't color too hard. If you have questions or concerns feel free to contact Wade Lyons at 620-417-1064.