Volleyball Honored with AVCA Team Academic Award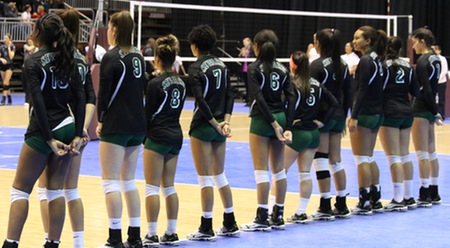 For the 10th time in the past 11 seasons, the Seward County Lady Saints volleyball team has earned the American Volleyball Coaches Association (AVCA) Team Academic Award. The Lady Saints were one of only 21 two-year colleges to earn this award.
"Our team and coaching staff are really honored to receive the AVCA Team Academic Award," said head coach Thais Baziquetto-Allen. "Our players worked countless hours to make sure to maintain the high standard in the classroom. Our teachers and staff made this possible by providing the academic resources for our student athletes to succeed in the classroom."
Following a season that saw the Lady Saints win their first Region VI Championship in 13 years and an 11
th
 place finish in the NJCAA National Tournament, the Seward County volleyball team has shown they're no slouch in the classroom either.
The award, which was initiated in the 1992-93 academic year, honors collegiate and high school volleyball teams that displayed excellence in the classroom during the school year by maintaining at least a 3.30 cumulative team grade-point average.