Gene T. Chavez presents for Hispanic Heritage Month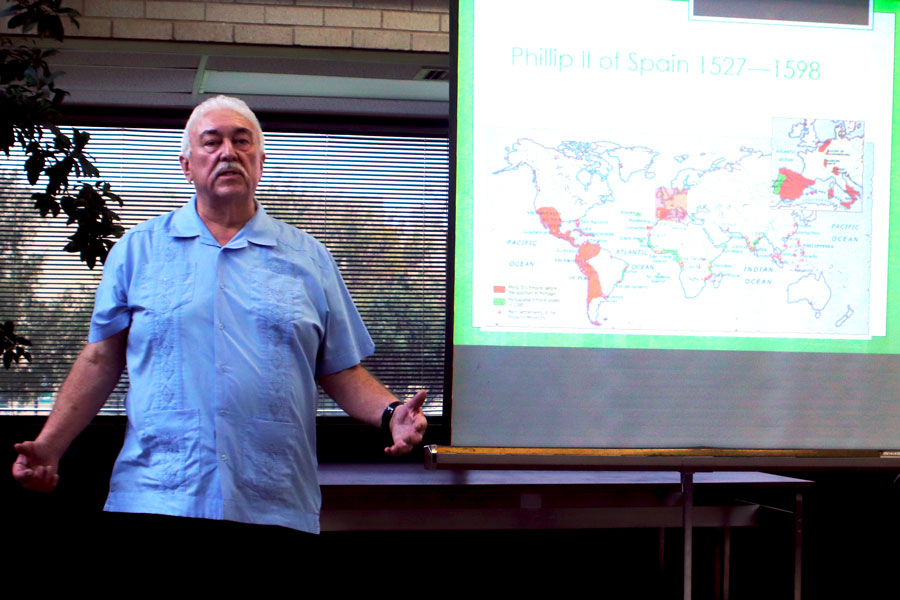 While many people love mexican food, like Dr. Gene T. Chavez mentioned, many more people love free food, and many more love free mexican food.
Hispanic heritage month is celebrated from Sept. 15 to Oct. 15. The celebration begins with the Independence of Mexico and ends with Columbus Day which used to always be on Oct. 15.
Seward County Community College's library hosted Dr. Chávez's "Flour Power" presentation on the history of the humble tortilla. The library also had a free burrito bar where students and staff were able to make their own burrito with chips.
"Who has parents and grandparents who immigrated from Latin countries?" Dr. Chavez asked to begin his presentation. During the Mexican Revolution, many immigrants came to Kansas for jobs. Families would settle down and immigrants worked in the railroad, agriculture, and industrial industries.
Tortillas are a must have in the Hispanic heritage. When immigrants stayed in America, they looked for ways to make tortillas. 
Dr. Chávez continued to the history of the tortilla. Arabs made little cakes out of chickpea flour. Spain named these cakes "tortillitas". These cakes were very similar to tortas which in Spain is their flat bread, but the cakes were smaller and that lead to "tortillitas."
In Mexico, tortillas were then made of "maize" and are known as tlaxcalli. In Central America, they are known as pupusas and in South America, they are known as Arepa.
Eventually, corn was substituted for flour. Flour tortillas are now the most popular tortillas among the Hispanic heritage. They are the fastest growing in the baking business.
Dr. Chávez ended his presentation with his favorite tortilla story. When he arrived at his parents home, the tortillas were already made. He noticed that there was no rolling pin. He asked his mother what she used and she responded, "I asked your father to cut off the broomstick."
About the Contributor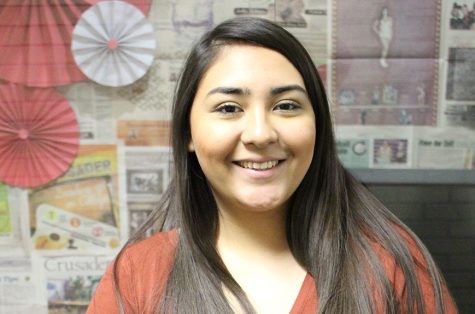 Angelica Alfaro, Editor
Angelica Alfaro's niece and nephew are her favorite human beings ever. Fall is her favorite season because she gets to stay in. She's a homebody, and...