Schedule changes are ending soon
As the Spring semester kicks off, it is important for students to know that the dates to add and/or drop classes are coming quickly. Each semester, students are able to drop, switch, or add a class to have their class schedule match schedules with work, and other important things.
Students should be aware of the STRICT dates to add and/or drop classes and should also know that the dates are different for classes that are shorter than 16 weeks. If a student is taking a class shorter than 16 weeks, they should talk to their instructor about the dropping and withdrawing dates because they are occurring much sooner.
The dates are:
Friday, January 12: Last day to add classes without instructor approval
Friday, January 26: Last day to withdraw from class and receive a 100% refund
Thursday, April 26: Last day to withdraw and receive a "W" on your transcript
"Students will come in and want to switch classes after the day to add classes is over and what they don't realize is that by switching even the time of the same class, it still requires dropping one class and adding another. Students aren't able to add a class after this day due to the amount of instruction they have missed," Alaina Rice, Registrar, said.
Students are also reminded that if they are close to failing a class, they need to take the withdraw and receive a "w" day seriously.
"If a student doesn't withdraw by that day and they receive an "F," that will say on their transcript permanently."
It is important for students to remember these dates and to change, add or drop a class before or on the listed days. So, if a student is wanting to do any of these things, what should they do?
"A student should talk to their advisor FIRST. Once the student has their advisor's signature, the registrar's office will help the student with their schedule changes," Alaina Rice said.
About the Contributor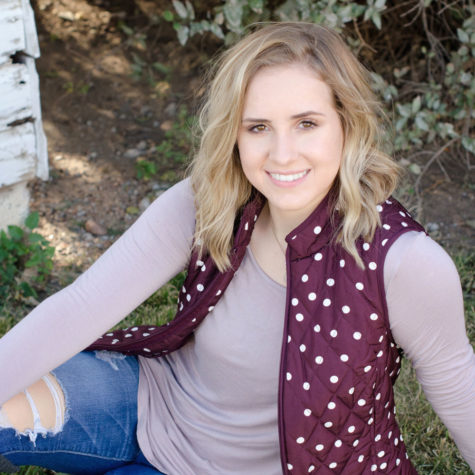 Amberley Taylor, Editor
Amberley Taylor loves to design and be creative. Whether it's a graphic or a webpage, she wants the reader to be pulled into...