Lady Saints nearly hold Neosho to keep streak alive
Hang on for a minute...we're trying to find some more stories you might like.
From the start of the game, the Lady Saints didn't start with their usual momentum they carry. Seward struggled to start their own lead in the first half, but luckily for Neosho constant turnovers, the Lady Saints were able to get easy points on the scoreboard.
The Lady Saints went against Neosho Community College on Wednesday, Feb. 14, held at the Greenhouse.
Although Seward had a rough first quarter, they began their rhythm in the beginning of the second quarter. The Lady Saints defense was what kept them in momentum throughout the rest of the game. They kept pressing and playing tough defense, leading Neosho turning the ball over constantly. Even though Neosho kept turning the ball over, the Lady Saints struggled to find each other on the floor to get easy shots in the basket. The final score of the first half was 41-20, Seward leading.
"Honestly, it was a very disappointing effort from our team tonight. I know we won the game, but it was unacceptable the way we started our game. We didn't have the right execution from the start and there's no excuse for that. All night long we were loose with the ball and we weren't sharp offensively. Defensively we weren't solid or smart as much as we usually are. Our only saving grace tonight was that they didn't make their easy shots tonight," SCCC Women's Basketball Head Coach Toby Wynn, said.
In the second half, the Lady Saints started to distance themselves and increased their lead to 20 points. Neosho attempted to make a comeback towards the end, but the Lady Saints didn't hesitate to keep their defense strong and finish the game with a 25 point lead. The final score of the game was 77-52.
"We just have to make sure our team understands the importance and value of each game. It starts for us on Saturday with Independence because they are second right now. There is still an opportunity for them to have a piece of the conference championship and if we don't do what we have to, they might just take it from us if we're not ready," Head Coach Wynn, said.  
Seward shot 37.1 percent (13 of 35) from the floor in the first half and only 20 percent (3 of 15) from behind the arc, unusual from the Lady Saints. The Lady Saints managed to hold Neosho to just 23.5 percent (8 of 34) from the floor and 23.1 percent (3 of 13) from behind the arc, while forcing Neosho into 31 turnovers.
The player of the night for the Lady Saints was Sophomore Mollie Mounsey. Mounsey finished with a total of 24 points and two rebounds. Mounsey nearly fell short to finish with a perfect percentage on free-throws, (10 of 11).  
"It's a tough game this weekend. It's going to be our toughest game all season. They know that to have any opportunity to get us tied in the conference, they are going to have to play at a very high level. Our intensity has to be just as high and we have to play sharp defense and smart offense to be ready to take on Independence," Head Coach Wynn, said.  
The Lady Saints will be on the road as they go against Independence Community College on Saturday, Feb. 17, at 4 p.m.
Hang on for a minute...we're trying to find some more stories you might like.
About the Contributor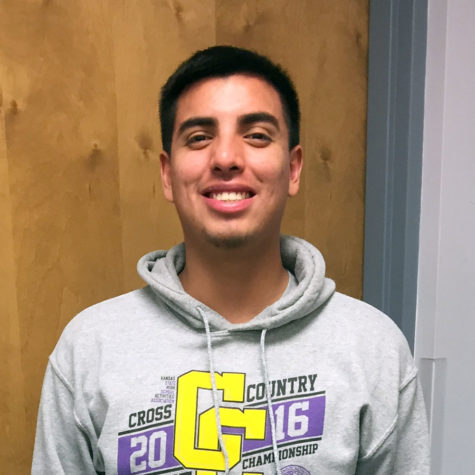 Angel Meza, Sports Editor
Angel Meza is 18 years old and was born in Denver, Colorado. He moved to Scott City, Kansas at the age of three. During sixth grade, he moved to Satanta and graduated from Satanta Jr-Sr High School. His main hobbies are exercising, sleeping and watching Netflix. His favorite movie is "Pursuit of Happiness" because he relates the movie with himself and his younger brother.