Saints baseball falls to Pratt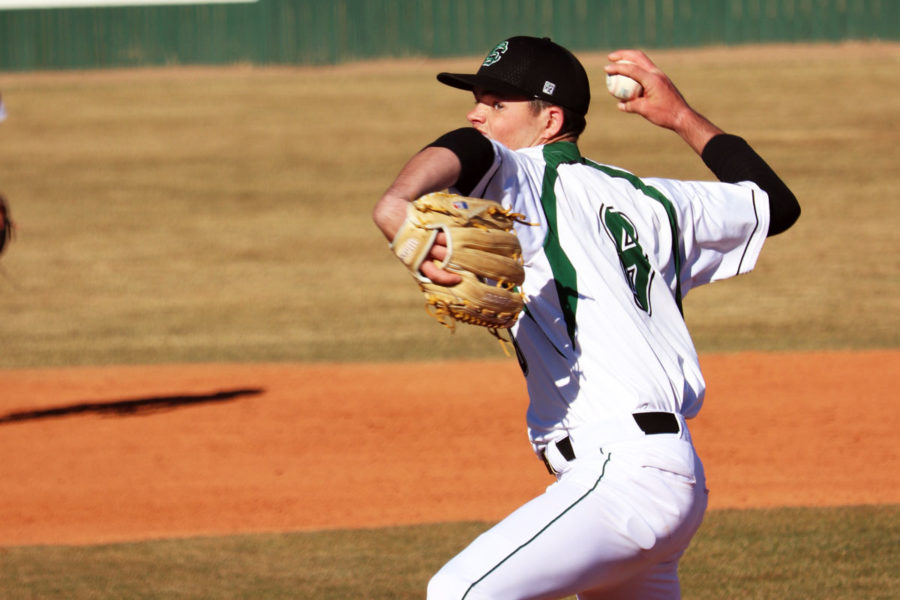 Amberley Taylor, Editor
March 2, 2018
The Seward County Saints baseball team endeavored many pitching errors as seven different Saints pitchers struggled at the mound in Thursday's conference opening double-header against Pratt Community College.
In the first game, three different pitchers earned time on the mound. Sophomore, Ethan Earhart, sophomore, West Reddell and freshman, Braeden Gould all pitched during the first game for the Saints.
The Saints started out on top, earning the first three runs of the game, but Pratt earned the lead in the bottom of the first inning, 4-3. The Saints struggled to match the Beavers playing, and fell in the first game by a score of 12-6.
In the second game, Seward put up a fight and stayed with the Beavers for the first three innings, but Pratt pulled ahead during the fourth inning and stayed ahead the rest of the game. The Saints were unable to make a comeback and fell, 18-12.
Saints baseball will have a chance to redeem themselves against Pratt during a home double-header on Saturday, March 3 at 1 p.m.