Phi Beta Lambda students compete for spot at Nationals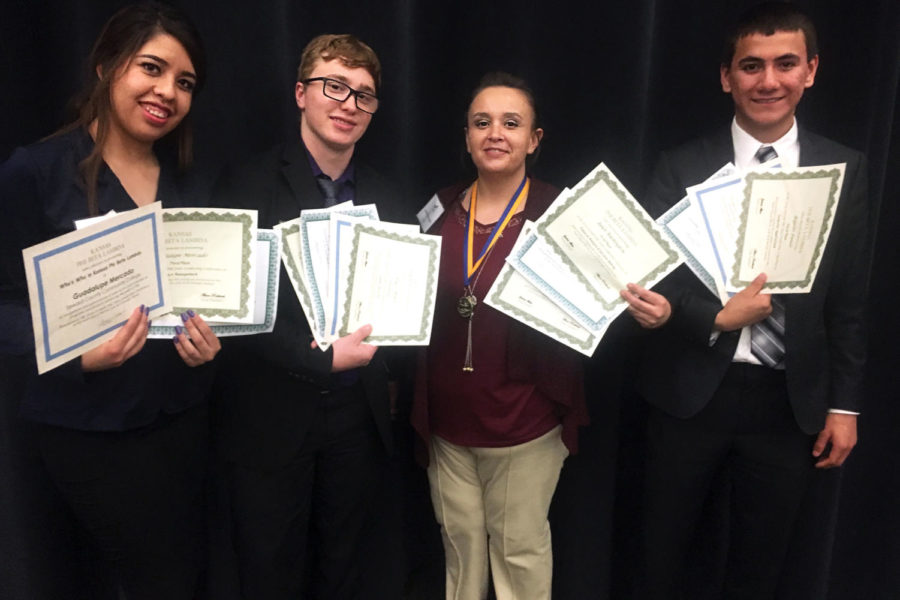 Amberley Taylor, Editor
March 27, 2018
Seward County Community College's Phi Beta Lambda chapter took a group of four SCCC students to compete in the state PBL Leadership Conference at Butler Community College in El Dorado, Kansas.
Phi Beta Lambda is a world-wide national business organization that focuses on business and career-related areas.
The PBL State Leadership Conference is a conference where all of the state PBL members come and compete against one another.  
There were many different types of competitions going on, such as: skill events, presentation events, testing events and some that were combinations of multiple events. Each event had an objective test to go with it. Only the top three contestants in each event get a chance to compete at the national level.
SCCC PBL members, Rogelio Pando, Bryce Minor, Janet Washington and Guadalupe Mercado attended the conference with SCCC PBL advisor, Lisa Kennedy. All four SCCC students competed, for a chance to earn a spot in the National competition.
Pando earned third place in Computer Applications, Minor placed third  in Cyber Security and in Microeconomics, Washington received first in Financial Analysis and Decision Making and second  in Project Management and Mercado received third in Project Management.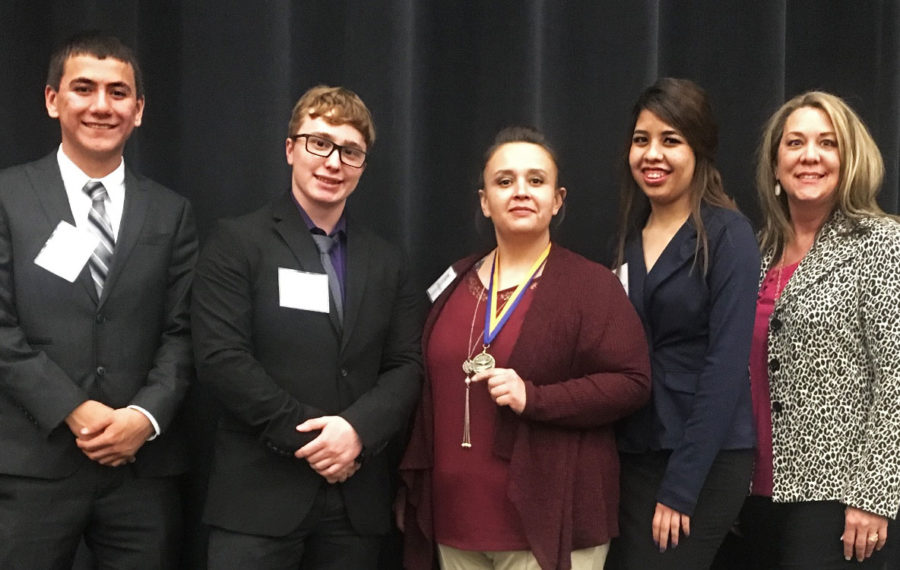 So far, Washington and Pando are the two SCCC PBL members that have qualified for Nationals.
Mercado, Minor and Pando were also selected for Who's Who in Kansas Phi Beta Lambda.
"I think the students did their best. They were going off of things that they have learned from  work experiences and classroom instruction combined for their events," PBL advisor, Lisa Kennedy, said.
Kennedy was also presented a certificate for Local Chapter Advisor Appreciation.
In addition to the competitive events, all 13 members of SCCC PBL completed the Director Level of the Career & Membership Achievement Program and were recognized with certificates at the conference. These other members are: Lesly Arriaga, Haley Lujan, Luis Martinez, Zach Mansell, Josie Palmer, Marisabelle Puerto, Kevin Saenz, Ivonne Sanchez and Derryck Symons.
"My favorite part about PBL is all of the trips we go on, like the one in St. Louis," Pando said.
The SCCC PBL Chapter will attend another the conference, the PBL National Leadership Conference, in Baltimore, Maryland during the summer.