Fall TV is back and better than ever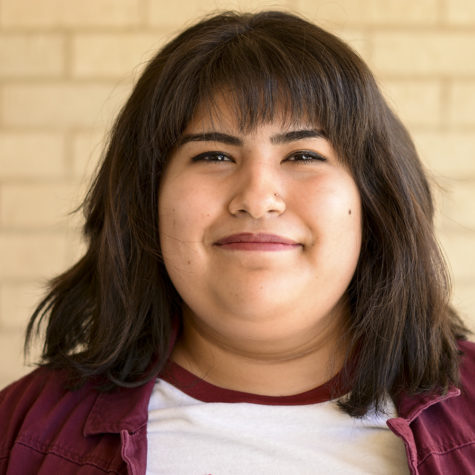 More stories from Michelle Mattich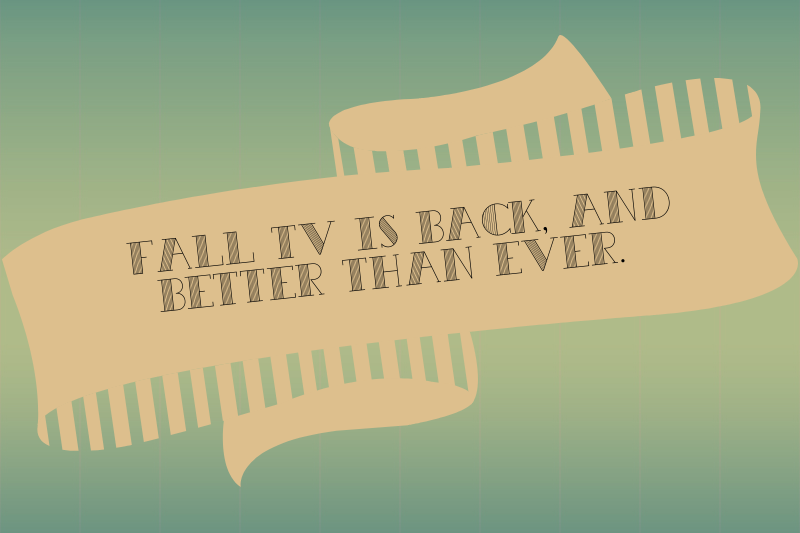 It's that time of year again, sweater weather and leaves falling. It's the perfect time to stay home, cozy up with a blanket and your favorite warm drink and watch something good on TV.  But what is there to watch? Instead of wasting hours browsing (we have all been there), I'll start you off with some must watch tv shows.
Netflix:
American Horror Story.
The new season to the anthology franchise "Cult" is ready to watch. Following the 2016 election, a young man (Evan Peters) gets politically inspired and a young girl's phobia is taking a toll on her creating a new kind of cult.
 Explained.
Have you ever wondered how the stock market works? Or what the hell is K-Pop and why is it so popular? This show gives you the gist on just about everything. From pop culture trends to basic humane things like taxes, there is an explanation for everything.
Disenchantment.
From the creators of "The Simpsons" comes a funny tv show about a princess following her own destiny with her elf friend and a demon. ALL while combating her fathers need to live forever and rule the kingdom. It has the same humor as the classic "Simpsons," but with a medieval feel.
Classics are always a favorite. These shows are known all over the world and who doesn't love some good old office jokes or a Friends reference.
Friends
This classic sitcom explores the lives of six friends as they go through life in New York City. even the intro stands a iconic classic.
The Office (U.S)
I don't know about you, but I love The Office. Who doesn't love some good pranks such as the iconic stapler in jello. Michael Scott runs a paper company and his poor employees are in for a ride.
Hulu:
Law and Order: SVU
This tv show has been on air for 20 years now and they're starting their 20th season. If you're looking to binge watch something. This is the show for you as Hulu offers every season. When you just need a me day this show is perfect. You'll want to be Olivia Benson or at least you'll want her to be your mom (I do).
This is Us.
Get your tissues ready for this show. It follows the lives of three kids and their parents as they go through life. This show is so touching, you're crying every other episode. The problems they go through is the same as any other family so there's a sense of warmness and family.
Broad City
Abbey and Alana the iconic duo boss ladies going through life in New York and trying to handle any mishaps in their way. This show is beyond funny that anyone (especially gals) will love.
South Park
This show has a new season available and it has everyones favorites. Cartman, Kenny, Stan, and Kyle trying to live day by day in their small Colorado town. This new season brings a new funny twist while still making fun of everyone and everything.
About the Writer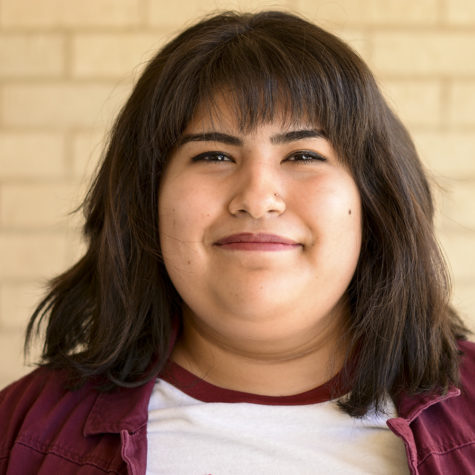 Michelle Mattich, Managing Editor
Michelle Mattich was born in El Paso, Texas She enjoys writing, and listening to music. She also enjoys reading a good book and watching Netflix. Michelle...