SCCC students honor their loved ones for The Day of the Dead
People flood the streets of Ameca, Jalisco, Mexico, dressed in bright colorful traditional dresses. Their faces are painted like skulls and men dressed in suits and ties, some even dressed in charro outfits.
Every year on Nov. 2, Mexican culture honors loved ones who have passed into the spiritual realm. This is a way to celebrate their lives when they were alive.
Miriam Lima, business administration major, describes the events that takes place on 'El Dia De Los Muertos' in her family's hometown. She talks about the people singing, dancing and even playing instruments.
The location of where each family comes from is something to keep in mind since not every Hispanic or Latino family will celebrate in Liberal.
"I have never celebrated this specific day in my life, but it's very common that my family in Mexico participates in it. They will usually take flowers to the tombstones and go to the parades, but we never brought that tradition here with us in America," Lima says.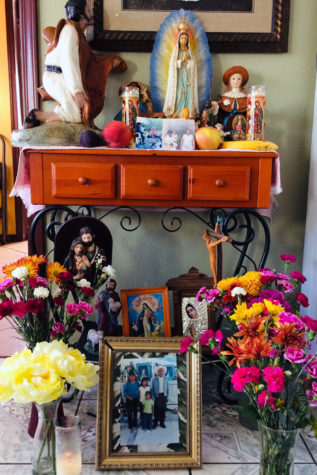 During this special day, families can set up an alter or memorial in their home with pictures of their lost loved ones, as far back as their family tree goes and take flowers to the cemetery as well.
On the memorial, it's also very common to place things at the foot of the tombstone that the deceased enjoyed to eat and took pleasure in.  
"Today is a special day to honor our loved ones and I think it's a really neat idea to lay out snacks or food for them and pictures of them, just for the moment because it's what they enjoyed. For our memorial, we have all of my siblings favorite foods such as my sisters' favorite, Hot Cheetos with ranch, Jello and my brother loved Arby's so we laid out all of those things for them," Julian Avila, freshman psychology major, says.
Avila explains that this is his family's first year celebrating the Day of the Dead.
"This is honestly the first time we've ever done something like this just because we were inspired by others to do it, but also because we genuinely want to pay our respects to them and remember them for who they were and celebrate their lives. It's a very beautiful and sweet thing which I think is super important we do for our late loved ones," Avila adds.
The Day of the Dead can also be an opportunity to learn more about your roots and ancestors and where you came from.
Luisa Sotelo, CNA student, states that her family began making an altar this year because her daughter and little cousins asked questions about who their past family members were.
"This was a good opportunity for my daughter and little cousin to learn about who their great great grandparents were and mine as well. They started to ask a lot of questions after seeing the movie 'Coco' so my aunt thought it was a perfect opportunity to celebrate this year," Sotelo says.
This is also Sotelo's first time celebrating the Day of the Dead.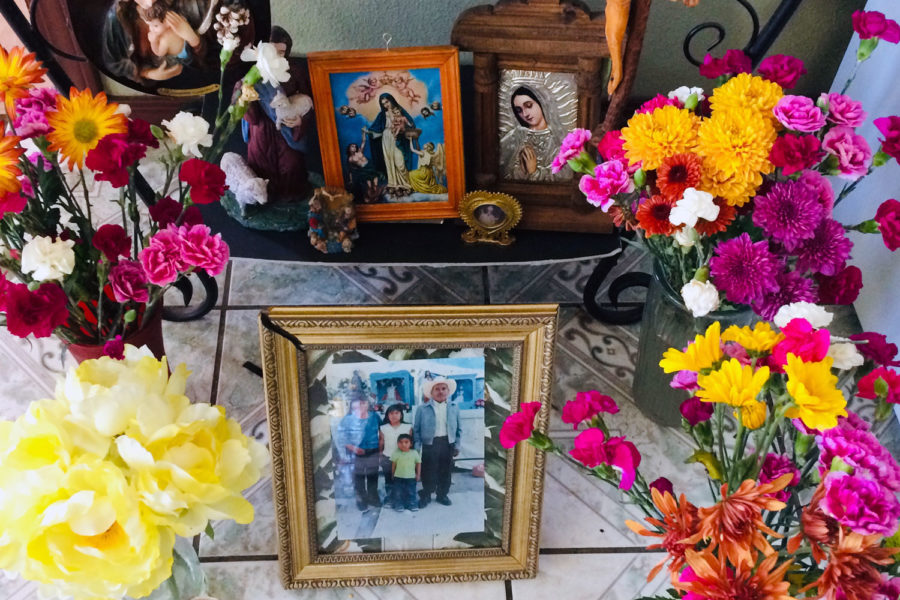 "Although it is my first time celebrating, my family in Mexico celebrates it every year but we never brought the tradition to America. In Mexico, they like to take flowers to the tombstones, food and things they liked. They also set up an altar like us," Sotelo says.
Avila also enjoys this holiday and tradition because he is proud to embrace where he came from and learn more about his family.
"Although they may not be here with us anymore, we will always carry them in our hearts and their memory lives with us everywhere we go." Avila says.
About the Contributors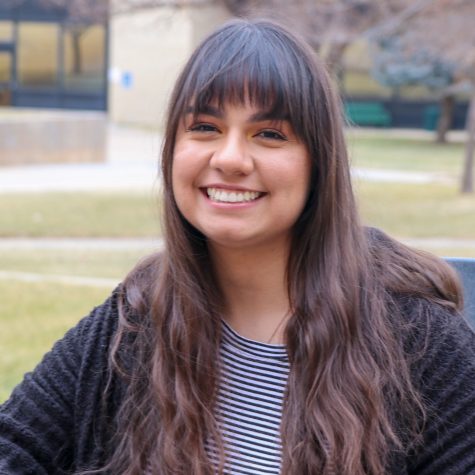 Annette Meza, Managing Editor
Annette Meza is a sophomore journalism major. She is 19 years old and was born and raised in Liberal. In her free time, she...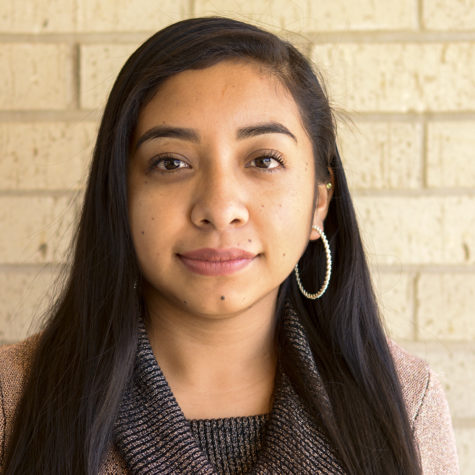 Rubi Gallegos, Photo Editor
Margarita "Rubi" Gallegos is a freshman majoring in Digital Photography. She was born in Tierra Blanca, Guanajuato, Mexico...