Peculiar classes offered at SCCC
Seward County Community College not only offers classes that are traditional but also offers classes out of the ordinary. One might consider this, classes are potentially and subjectively long, stressful and overwhelming. SCCC offers a range of classes that are fun and can be taken as a break from the monotonous routine of a traditional class schedule.
Ty Hughbanks is the instructor for multiple biology courses but he also teaches a camping skills class. "The class really introduces ecology from a naturalistic perspective related to biology, while also having fun and learning new skills," said Hughbanks.
The class takes trips to a mountain region, to look at the environment and learn how to camp. The class also takes a trip to Oklahoma to study the warmer region. "We like to compare to regions and camp at both places," said Hughbanks.
This class offers applicable skills for camping, an escape from the average classroom experience, as well as learning about the environment and how to take care of it.
"It is a very hands-on type class, and we love to teach the students how to leave the natural environment the way it was when we arrived, and not leave behind anything but our footprints, and not disturb the existing ecology," said Hughbanks.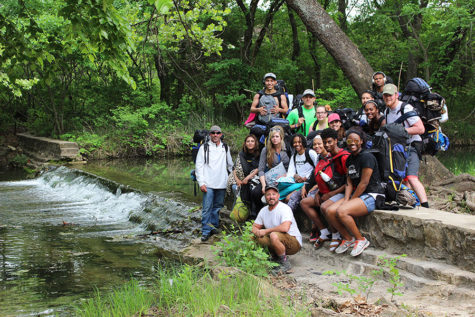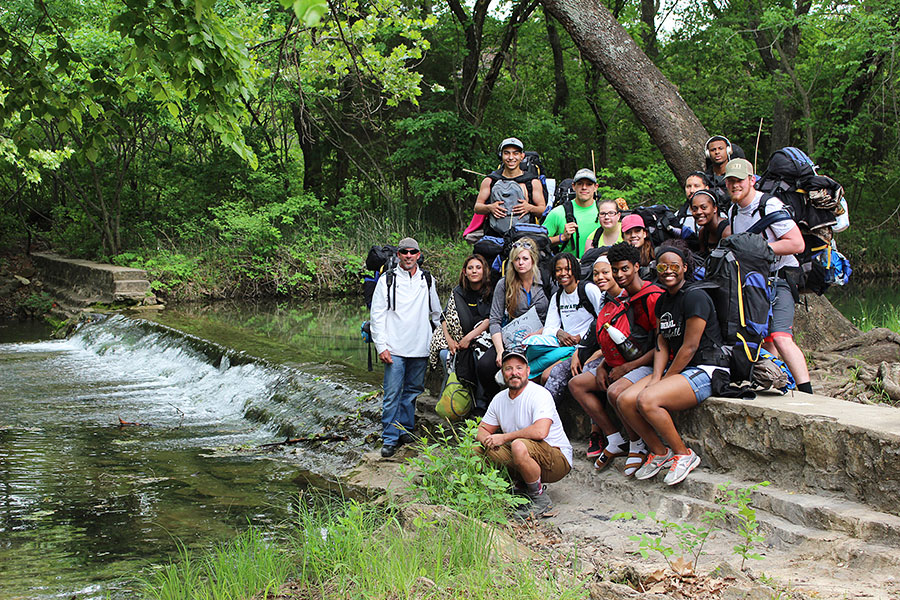 Students learn new things they keep with them even when the class is over.
"I learned when you are out camping to always bring tortillas, that way there is no trash to leave behind. Also, we would use them as plates and other things to avoid any cleanup or trash to carry," said Daniela Carmona, super sophomore nursing major, said.
It is important to note, along with this class one must also enroll in field biology and hiking/backpacking.
SCCC also offers Scuba Diving! The class is separated into classroom work and open pool hands-on learning.
"We go over what to do if something goes wrong, how to properly scuba dive, and at the end, the students earn a certification in scuba diving," said Mike Hale, scuba diving class instructor.
Hale has been diving since 1972 and has been teaching others how to dive for years. Even his son has taught others how to dive. He believes it is a great skill for recreation for all ages and a good class to have fun and learn something new.
"You never know where life will take you, I've had people take this class and leave and later work for NASA, training astronauts on handling a zero-gravity environment," said Hale.
Scuba diving is a class that is not only fun but very applicable in unexpected ways. Hale says some of his students use their certification for anything from marine biology to underwater welding.
"Every class takes a trip to Lake Meredith to go into deeper waters," said Hale.
Here's a scenario, after a semester of math classes, five tests a week and losing the foundation one has built to have stable mental health, said person loses his or her mind and punches an instructor in the face, faces charges and dies, of natural causes surprisingly.
To avoid that build up of stress and aggression, SCCC has a perfect solution, Archery! SCCC offers an archery class taught by Craig Dusek. He said the class is "hands-on the whole way."
"It teaches technique as well as skill and aim. It also teaches life skills like focus and repetition," said Kevin Saenz, super sophomore accounting major. "Physical activity is good for destressing and peak academic performance. Archery is a skill that is easy to pick up and hard to master."
SCCC offers learning opportunities outside the regular classroom. The majority of these classes do not require students to have prior knowledge on the topic or a specific level of skills. You can find some of these classes and even more "peculiar" ones by looking at the class schedule. You will find glass blowing, ceramics, photography, video editing, jewelry making and much more.