Hot Drinks? Head to the Bookstore
It's one of those days, life is dragging on, or the ones when it's too cold outside. Coffee might be the answer. Well, head on down to the Saints Bookstore. Everyday the book store has hot drinks for only $1. These hot drinks include hot chocolate, an arrangement of coffee's, tea or even just hot water.
Every Tuesday hot drinks are free.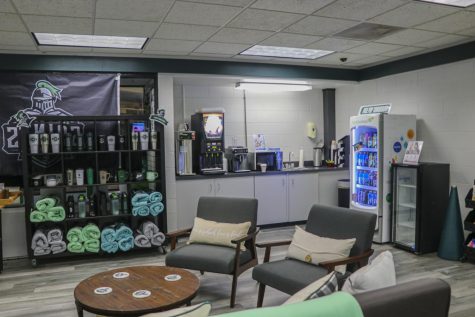 "The fact that they give us warm stuff makes me happy," Maria Coronado, freshman business major, said when asked what she thought about the free drinks. "It creates a home environment."
Vanessa Terrazas, freshman science major, explained that it helps "keep us warm" and stops students wasting money. She wanted to send her thanks to the bookstore staff for "letting us have hot chocolate and thank you for helping us when we need it."
Gael Cazares-Ponce, freshman pre-med, elaborated that the free hot drinks gave the college a more "home-style" feel.
"Thank you for making us feel more welcome at the school," Cazares-Ponce said as he expressed his appreciation to the staff.
Madelyn Sander, marketing and merchandising associate at the Saints Bookstore, explained that it was to create a gathering place for students to socialize and feel at home. She also explained that it would allow students to see the bookstore and what they have. This includes a large amount of school swag and school supplies.
Pumpkin spice lattes will be joining the other hot beverages soon. National Coffee Day is coming up on Sept. 29 and there will be an event.