Seward County stays unbeaten after defeating DCCC
Hang on for a minute...we're trying to find some more stories you might like.
The Seward County volleyball team recorded win number 12 of the season by sweeping Dodge City on Sep. 13. The Lady Saints once again managed to defeat Dodge City in three sets; 25-13, 25-10 and 25-16.  Not only did the Lady Saints pick up their 7 straight streak, they improved to 12-0 overall and 4-0 conference.
Although the Lady Saints had an early gain on set one, the Conqs still managed to put up a fight with Seward only leading 9-8. With the help of Luz Sierra and her two kills and two blocks, it lit up the Lady Saints to victory, 25-13.
"We noticed that DCCC was getting confident in the beginning of the game. Luckily, we knew that they were going to use the middle a lot, which we had practiced but we just couldn't sync in defense and they were able to score a lot because of that. We just had to stop the game and keep going until we got into our rhythm," SCCC Head Coach, Thais Allen, said.
On set two, the Lady Saints had no competition with the Conqs. Briana Domino had two incredible kills, which gave the Lady Saints a 8-1 run to start the set. Unlike the previous game, set two definitely belonged to the Lady Saints. They smashed it with 16 kills, five coming from Viviane Viana.
"I think our strong points were on offense. We had players swinging the ball really well on good spots. We were able to swing around their defense. Our serving was really good overall but our passing is where we struggled the most for tonight's game," Allen stated.
The crowd was on their feet for set three, cheering and screaming through most of the game. It was very close between the Lady Saints and the Conqs. The two teams would trade points until Seward was shockingly down 12-14.
That was until Giovanna Tapigliani began a 4-0 run. The first three points came from two kills and an ace. Briana Domino ended the run, which gave the Lady Saints a two point lead and confidence throughout the rest of the set. The Lady Saints ended the set and the match, 25-16.
The Lady Saints ended the match with an outstanding hitting percentage, .417. Throughout the whole match, the Lady Saints dominated on the net, finishing with 10 magnificent blocks.
"We need to pass a little bit better when we have higher serves. Also, we need to play better defense when it's not a traditional swing because we're getting a little bit lost," Allen stated.
"My serves were the strong points for tonight's game because last game I didn't do so well on my serving, so I think I improved tonight. I think that my swings were some of my weaknesses for tonight's game because there were some swings that I shouldn't have missed," Viana said.
"I want to keep my serving, like I did for tonight's game, throughout the season. I really want to improve on my swings because it can be beneficial for the team," Viana expressed.
The Lady Saints will travel to the College of Southern Nevada to compete in the Las Vegas Invite on Friday, Sept.15 and Saturday, Sept.16. The Lady Saints will compete against Ranked 8 Snow and New Mexico Military Institute on Friday before ending the weekend against Ranked 10 Salt Lake and Ranked 14 Utah State-Eastern on Saturday.

Hang on for a minute...we're trying to find some more stories you might like.
About the Contributors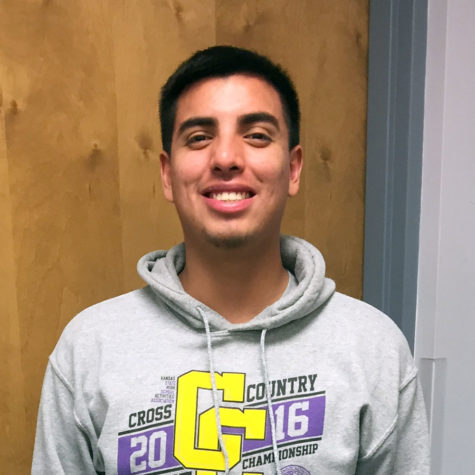 Angel Meza, Sports Editor
Angel Meza is 18 years old and was born in Denver, Colorado. He moved to Scott City, Kansas at the age of three. During sixth grade, he moved to Satanta...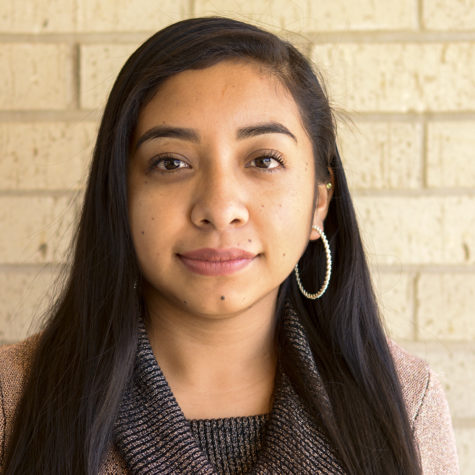 Rubi Gallegos, Photo Editor
Margarita "Rubi" Gallegos is a freshman majoring in Digital Photography. She was born in Tierra Blanca, Guanajuato, Mexico and has lived in Liberal for...