4 tips to help navigate the transfer maze
"
Advisors can provide you with lots of helpful information, as long as they're aware of what you need.
— Mariah Cline
If you are a student looking to transfer to a four-year university, it's important to keep a goal in mind from the very beginning of your freshman year.
You might be thinking the semester just started and there's still lots of time before graduation, so there's no sense in worrying about your transfer process just yet. Some may even feel intimidated by the thought of a bigger school and harder classes. Having a goal can keep you motivated and prepared for the transition.
The transfer process can feel complicated but there are people at Seward County Community College who can help. They offer these tips:
1.Don't be afraid to ask questions
Planning ahead is the best way to make the transfer process run smoothly. Since each college has its own requirements, it's a good idea to talk to your advisor and a college representative at your prospective four-year college to find out what classes you will need to take.
Don't feel intimidated to schedule an appointment with your advisor and ask questions if you have no idea where to start. Mariah Cline, dean of students, recommends that students communicate with their advisors as much as possible.
"It is important to keep them informed of your plans and any adjustments you make to them," Cline said. "Advisors can provide you with lots of helpful information, as long as they're aware of what you need."
You can also find information on the college's website, but face-to-face interaction is usually more effective.
2. Make sure your credits are transferable
Check your prospective four-year college major requirements. Knowing the requirements for a major can help you design an academic plan based on their guidelines.
If you are undecided on a major, take the general education courses that will count toward any major. You don't want to waste time or money taking classes you won't need.
SCCC has articulation agreements with most universities in the state. This means that your credits transfer … if you are taking the right classes for that college!
Be sure to check what the minimum credit hour requirements for the four-year college are. Keep in mind that maintaining a certain grade point average is important for your admittance.
3. Know your deadline dates
Complete your admission and scholarship applications. Sign contracts before they're due. You may think it's too early to start filling out applications, but it is better to get a head start rather than forget and miss the deadline, especially for scholarships.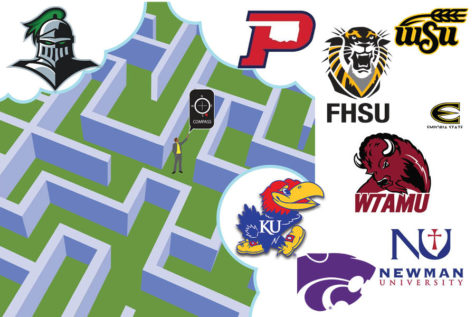 Once you're admitted, don't forget to send your transcripts. If you are having trouble filling out your applications, seek help. Zane Chance, a 2017 SCCC graduate, transferred to K-State this fall semester. He highly relied on his advisor to help him with this transfer process. His advisor helped him meet deadlines.
"My advisor did all the work" he said, adding that the process went very smoothly. "I would just let him know my plans, and he would get it all lined up for me."
Don't hesitate to find help. There are plenty of people at SCCC willing to lend a hand. Your advisor is a good place to start but Janeth Vazquez, transfer coordinator, and Mariah Cline, dean of students, will help you, too. Find them at the student success center next to the library.
4. Go on a transfer visit
Most universities offer tours of their campuses. Trio even plans trips for students in that program to visit colleges as a group. Sign up for one and go check it out.
Campus tours are the perfect opportunity to speak with an admissions representative and someone from your area of study. You will also get a chance to tour the residence halls and check out living spaces. Ask to make arrangements to visit with the dean of the program you're interested in. This might help you make a decision if you're still unsure of where you want to go.
Vazquez says it's important to visit different schools in order to find the most suitable one for you.
"You don't want to be stuck at a school you don't like after investing all that time and money. Visit more than one school and get the feel of its environment, look around the town, and make sure to find a living space you'll be comfortable in," Vazquez said.
Find out more information in the a student transfer manual and a transfer checklist on the SCCC website when you click on the "transfer information after SCCC" bullet, under the student tab.
Ultimately, your transfer process shouldn't be hectic, if you just follow these simple steps.
About the Contributors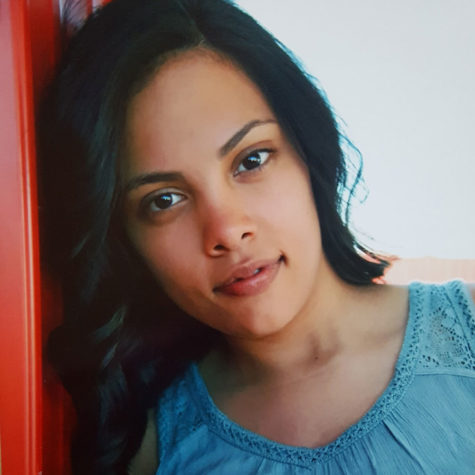 Andrea Sanchez, Club Reporter (Fall)
Andrea Sanchez is a second year student at SCCC planning to transfer to KU in the spring of 2018. She is majoring in psychology...