Fosdick leaves her mark on SCCC and the community
Seward County Community College not only lost a member of the staff, but lost a friend to many.
Joy Fosdick passed away unexpectedly after heart surgery on Monday, March 26.
Fosdick was born on November 28, 1955 in Liberal. She attended Liberal schools and even graduated with her associates degree in Business and Industry from SCCC. She worked for the college for 26 years. Her latest position was as the Business and Industry Facilitator for SCCC. She was set to retire June 30.
"She was a very jovial, very positive, outgoing person.That's why people liked her so much. It's a huge loss for our community and for our campus," SCCC President Ken J. Trzaska said.
Traska added that Fosdick did great work for the college and that her personality and knowledge really made an impact on the campus, and for that she will be missed.
She organized the community enrichment classes, along with the Certified Nurse Aide and Certified Medication Aide classes. Director of Business and Industry, friend, and coworker, Norma Jean Dodge, added that Fosdick was the "Queen Bee" of these classes.
"Every Monday morning we had a staff meeting and we would ask Joy, after she submitted her retirement letter, if she would reconsider retiring But she would laugh and tell us it is marked in her calendar – 'I am done.'" Dodge said. "She will be missed so much."
Joy had a personality that made everyone enjoy being around her, whether at work, at home, or in the community.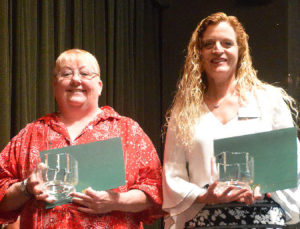 "Joy was personable, hilarious, and you never heard anything bad about others come out of her mouth," Dodge said.
Fosdick reached far beyond the college campus. She was a member of Redhats and was awarded ambassador two years in a row for her dedication to the Liberal Area Chamber of Commerce and the community.
Fosdick enjoyed traveling, working in the yard, water aerobics, gardening and going to the casinos with her husband, but most of all, she loved spending time with her family in her friends.
She is survived by her husband, Steven Fosdick; two sons- Robert Fosdick and wife Trina of Rolla, KS; Ryan Fosdick of Harleysville, PA; three grandchildren- Angelina Fosdick, Monte Fosdick and Kenneth Fosdick; sister- Sandra Eidson and many nieces and nephews. She was preceded in death by her parents.
On April 24, SCCC will plant a tree with a plaque in memory of the impact Fosdick had on the college.
"The tree they will be planting in April will be at the tech school. I will actually get to see it everyday I look out my window," Dodge said.
A viewing will take place on Friday, March 30 from 1-8 p.m. at Miller Mortuary. Funeral Services will be at the First Christian Church in Liberal on Monday, April 2 at 10:30 a.m.
Fosdick will have a lasting impact on SCCC for generations to come. A scholarship has been set up in her name at the college. Instead of flowers, the family asks that memorials be sent to the Joy Fosdick Scholarship Memorial Fund for the SCCC/ATS at PO Box 1137, Liberal, KS 67901. A page is set up at millermortuary.net for friends to send condolences to the family.
About the Contributor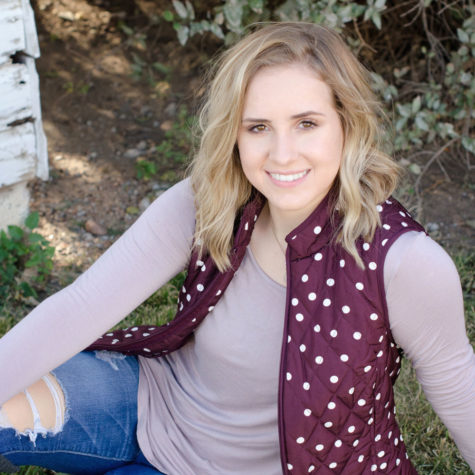 Amberley Taylor, Editor
Amberley Taylor loves to design and be creative. Whether it's a graphic or a webpage, she wants the reader to be pulled into...