Las Culturas de los países centroamericaos Difieren el uno del otro
En Liberal, aproximadamente 61.2 por ciento de la población está conquests de residentes hispanos o latinos. Los residentes no solo vienen de México sino tambien de paizes Centro Americanos.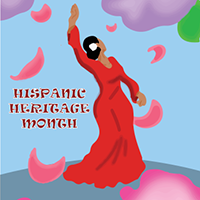 El término centroamericano or América Central se refiere a los países que se encuentra entre América del Norte y América del Sur. Países como Guatamala, El Salvador, Honduras, Nicaragua, Costa Rica, Panamá y más. Como se encuetran un poco debajo de México estos países tienen algunos de los mismos tradiciones pero también se puede destinguir por sus diferencias culturales únicas .
La cultura Mexicana de Liberal diffiere mucho del hondureño, salvadoreño o guatemalteco por su comida, celebraciones y hasta el idioma. Estas diferencias facilite la introducción de una variedad de costumbres a la comunidad.
Maria Alvarez, quien nació in Guarita Lempira, Honduras, es la coproprietaria de La Santa Rosa Market. Ella dice que ella y su esposo abrieron la tienda de bienes centroamericanos in Liberal porque era necesario por el pueblo. Añade que la cultura hondureño es similar a la mexicana pero la diferencia más grande es la comida. 
"Por ejemplo, una quesadilla para alguien de México es dos tortillas con queso en madio. Bueno, de donde yo vengo, lo llamamos baleada. Un baleada es como una quesadilla pero con más que queso," dice Alvarez. "Puedes agregarle frijoles, queso, crema agria, huevos, chorizo, aguacate y mucho mucho más."
En Honduras las comidas más popular serán consideradas iguales a las guarniciones mexicanos como frijoles, aroz, tortillas y crema agria. Iqual por la comida de Guatamala. Estos países tienen esto en común.
Sin embargo en El Salvador y Honduras las comidas típicos se cocinen con plátano, en lugar de una tortilla. Salvador Álvarez, propiatario de La Santa Rosa market, y esposo de Maria Álvarez, dice que la gente prefiere plátano.
"Sofríen en aceite y se sirve con platos de disayuno o simplemente platos regulares. Plátanos son muy populares en platos salvadoreños de donde soy" dice Salvador.
Otro plato popular de El Savador son las pupusas. Una pupusa es un pan plano y greso hecho de maíz or harina de arroz y por lo regular se llenan con queso, carne, chicharrón, calabaza y mas. Muchos platos salvadoreños difieren de los de México.
"En El Salvador los enchilada no son parte de la comida regular, ni la birria. Tortas y tacos tampoco, especialmente de niño en El Salvador. Ahora, visito y hay taquerías y otros restaurantes mexicanos porque los tiempos han cambiado" dice Salvador.
Además de que las comidas son diferentes entre países la forma en que las personas actuan y hablen entre sí también es diferente.
"Supongo que nos llamarian man hablada debido a lo vulgar que podemos ser. La palabra más vulgar en México es una palabra vulgar leve para nosotros en El Salvador, por lo que  se nos describe como mal hablado," dice Salvador.
En Guatamala aunque no sepa que son mal hablados si hablen un dialecto distincto que el resto de américa central. Hay hasta 21 dialectos en Guatamala.
"El dialecto es algo que yo considero único a nuestro país. Y hablo quiche y espanol." Domingo Vicente, propiciatario de San Vicente market.
Quiché es uno de los dialectos que hable la gente de donde es Vecente. Este área también habla Kaqchikel, Mam, Garifuna y Izutajil. Aparte de la diferencia en idioma, de dónde viene Vecente, también hay celebraciones en gran forma.
En su hogar Vicente dice que les encanta disparar los cuetes desde noviembre hasta el 24 de deciembre. Los despare no más para disfrutar como se hace los americanos el 4 de julio. Eventualmente lo hacen de nuevo en enero para celebrar el año nuevo.
Traducción por Christina Forks
About the Contributors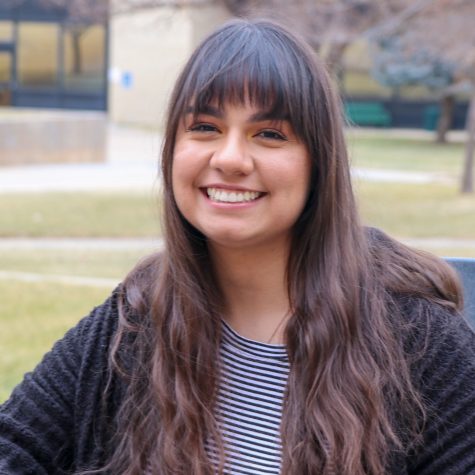 Annette Meza, Managing Editor
Annette Meza is a sophomore journalism major. She is 19 years old and was born and raised in Liberal. In her free time, she...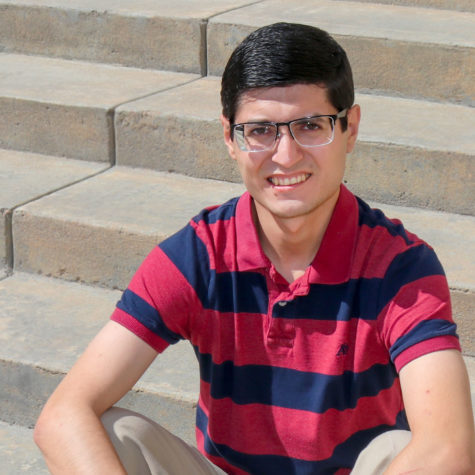 Luis Martinez, Club Graphic Designer
Luis Martinez is originally from Anaheim, California. He is studying graphic design. After finishing at SCCC, he plans to...