Rotation opens for Packard
Hang on for a minute...we're trying to find some more stories you might like.
Mitchell Packard was not a constant in the Saints rotation to start the season. In the first 11 games for Seward County, Packard only saw 10 minutes of action in two games. But just as Seward County changed semester terms, so too did Packard see change in his minutes. Packard has played in every game dating back to December 5, and every game he has made an impact. An impact that teammates recognize. Teammate Secean Johnson speaks highly of Packard. "He works hard day in and day out, and keeps everyone on the team positive. He also has a toughness level that is unmatched." Positivity is something that Packard has fought to maintain this season due to the lack of playing time early on. For many athletes like Packard it may have been impossible. Packard comes from a small town named Kingman, Kansas. There he was always the best. He was the point leader in basketball. The All-League quarterback and pitcher as well. This for many athletes would have lead to a victims attitude when they first didn't play in college. However, Packard is quick to say while it was frustrating, he learned quickly he had to get better. "I knew I had to get better, so I decided to have a good attitude no matter what. I continued to work hard knowing my opportunity would come. Plus it is just a privilege to be here and play college basketball." Packard is a simple man away from the court. One thing he talks about many times is relationships. While he doesn't have any crazy hobbies away from the court, he does love being around people. Whether it is in his hometown with his "country living" friends, or at Seward County with teammates that he has connected with and become great friends with. "We just play 2K quite a bit, and I am in the game room often. I just love being around people." He stays simple when it comes to pre game rituals and superstitions. "I don't have any (superstitions). I did in high school, but now I know I am better when I am relaxed so I don't try to change anything on game day." Packard does take a moment every Saints game night to do one thing though; be thankful for the opportunity he has been given. To almost humble himself before he goes to battle. To remind himself that he is blessed to be doing what he loves. "Before the game, when I put on my jersey, I pause and look at it. I take in how huge of an honor it is for me to play here." This simple, hard-working, positive man is now a starter for the Saints. He has seen a steady incline in minutes. He brings energy to the floor that is unmatched, and while his role has increased his mentality has not. "I'm still out there to bring energy, defense, and hard-work. That hasn't changed and I am still not satisfied."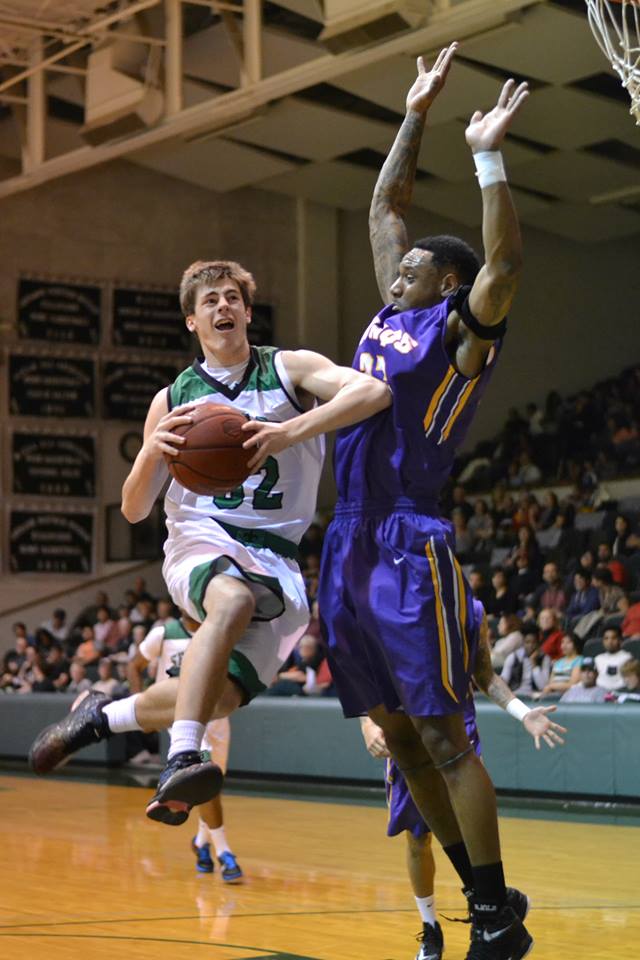 Hang on for a minute...we're trying to find some more stories you might like.